Tenants who have moved places before are well aware of the importance of good quality end of tenancy cleaning, and how crucial it is to have the property cleaned to a professional standard finish, especially if tenants are looking to receive their deposit back in full. Landlords and rental agents can be quite demanding when it comes to end of tenancy cleaning, which in turn can be the cause of many excess hassles and additional issues for vacating tenants.
Time and budget efficient property cleaning in BR3, SE20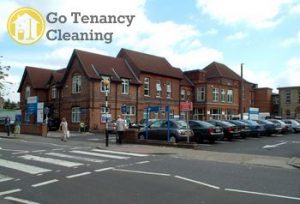 If you want to save yourself the hassles of having to deal with picky landlords or overly demanding rental agents, by all means get in touch with Go Tenancy Cleaning Beckenham and let us resolve the situation in the most professional and efficient manner. We can expertly handle the entire end of tenancy cleaning with the right pace and desired cost efficiency.
We guarantee to have the place looking clean and feeling fresh in a matter of hours, with no risk of damage or substandard results. Our aim is to make end of tenancy cleaning easier and more manageable for our customers, and so far we have been quite successful in our efforts.
Call to book end of tenancy cleaners in Beckenham
Using our professional end of tenancy cleaning service will not only give you the required results and moderate costs, but also give you a chance to relax and catch a break from the endless tasks and commitments concerning your moving out. You can let Go Tenancy Cleaning Beckenham deal with the cleaning situation while you take care of more important things like finding your new accommodation or simply being out for a few hours of fresh air, in the meantime the property will be cleaned to a professional standard finish.
Beckenham is an area of rich history, which means there are places to see, as well as some pieces of old time real estate, and heritage listed buildings, so make a day of it, and let us deal with the end of tenancy cleaning, and give you top quality results with no fuss or extra hassles
A few words about the service itself – the end of tenancy cleaning we offer is fully comprehensive and highly efficient. All rooms and areas of the property will be subjected to thorough cleaning, using professional grade cleaning materials and equipment. Heavy duty areas like the kitchen and the wet rooms will be cleaned, sanitised and polished to a perfect finish.