Want to freshen up your new rental before or just after moving in? Not a problem – we offer a specialised pre-tenancy cleaning in London. The service is a practical and inexpensive alternative to doing your own move in cleaning, and will provide you with consistent, high quality results across the premises.
When to use pre-tenancy cleaning
Our specialised pre-tenancy cleaning in London is a great way to erase everyday traces remaining of prior occupation, so give yourself a fresh start at your new rental place.
In some cases, previous tenants or owners might have kept pets. To some people this may be an issue so an extra cleaning session might be in order to really freshen up the place.
On many occasions, the rental property where people are moving to might have been disused for long periods of time, again – a perfect scenario for our comprehensive pre-tenancy cleaning in London.
A bespoke service which wraps around your needs and wants
Our professional pre-tenancy cleaning in London is a flexible and convenient service which covers a variety of general and specific cleaning requirements. Customers can also request specialised options like carpet or appliance cleaning to accompany the service and receive perfect hygiene where it's needed. Some key points to consider:
Our pre-tenancy cleaning is a thorough solution which covers all rooms and areas of the property, including hard to reach and out of sight spots;
Cleaning is carried out by qualified and experienced technicians skilled in all aspects of professional hygiene services;
We do not tolerate or promote use of aggressive or toxic cleaning chemicals, natural formula products are used whenever possible;
Pre-tenancy cleaning is an affordable and effective alternative to the long hours of scrubbing and rubbing if you were to do it on your own;
Pre-tenancy cleaning is available to customers seven days a week, under convenient hours, including bank holidays, just as our end of tenancy cleaning in London.
Many of London's iconic pubs are associated with
Incredibly affordable pre-tenancy cleaning in London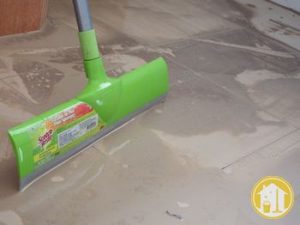 Hire us and we will provide you with one of the most budget-friendly pre-tenancy cleaning services in London. We offer custom-tailored quotes and we have a clear and open pricing policy. This means that our clients only pay for things they need and they never have to worry about surcharges. Our eco-friendly pre-tenancy cleaning in London will not force you to break the bank but it will provide you with first-class quality.
Highly reputed professional sanitation solutions by leading experts
Landlords use our pre-tenancy cleaning in London service on a regular basis because they know they can count on immediate results that will make their property much easier to rent out. We will help you earn the most out of your house or apartment by just signing up for our premier quality pre-tenancy cleaning service in London. The rest will be our job and we have already proven we do it better than anyone else in the city.
Many of London's iconic pubs are associated with artists, musicians, poets and writers. For instance, the Fitzroy Tavern on Charlotte St was frequented by the likes of Dylan Thomas and George Orwell, and no other but Satanist Aleister Crowley. In fact, Crowley came up with his own satanic cocktail which was served at the tavern for a period of time.
London is a great city to explore, especially for those who value culture, art and history since it has many museums on its territory. Most of them even have a free entry for both locals and tourists. The largest of them is the British Museum which is located in the London area of Bloomsbury and it has a collection of over 8 million objects. However, just 80,000 of them are available on public display at the moment.
London is and has always been the place to be. The City alone has annual turnover that is greater than that of any other place on the planet. West End theatre has been and will always be a stable for quality.  And let's not forget that the capital is also a city of football – Chelsea F.C., Arsenal and Tottenham Hotspurs are all based here.