Go Tenancy Cleaning is a professional service provider, focusing on specialised tenancy cleaning for rental customers across London. We extend our professional cleaning treatments to both domestic and commercial tenants. Our aim is to provide a genuinely good tenancy cleaning service which meets, even exceeds the requirements and expectations of landlords or letting agents acting on their behalf. At this stage, we are one of the trusted and established tenancy cleaning operations in London, our services are used by both private customers and business clients because we deliver where it counts.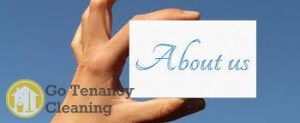 Dedication, punctuality and attention to detail are all qualities which we value highly and invest in every cleaning service we undertake. Our cleaning technicians are highly skilled, experienced professionals who know the intricate but essential aspects which make for exceptional quality tenancy cleaning. Adequate pricing is also something we are quite serious about – affordability of our cleaning services is guaranteed in all instances. However, with us cost efficiency doesn't come at the expense of quality – we never cut corners or compromise on results. Instead, our customers receive a blend of high standard cleaning and moderate pricing, able to meet individual budget requirements. Become part of a better service experience with Go Tenancy Cleaning today!
Jire cleaners today
Thorough end of tenancy cleaning – Arkley, EN5, NW7
Thorough end of tenancy cleaning – Balham, SW12
Thorough end of tenancy cleaning – Barbican, EC1
Thorough end of tenancy cleaning – Barnes, SW13
Thorough end of tenancy cleaning – Chipping Barnet, EN5
London's Big Ben which is actually the name of the bell inside the clock tower, not the tower itself suffered a peculiar incident in 1945. Word has hit that a flock of birds landed on the minute hand of Big Ben which put the clock's time back by 5 minutes!