Need to move out of your current rental on a short notice? The Landlord and letting agent pressuring you for a property inspection sooner than expected? If so, then you have some serious cleaning to do, but even better let us do the end of tenancy cleaning for you and ensure professional standard results across the house.
Fast move out cleaning in Arkley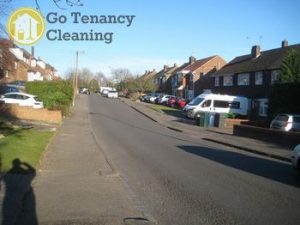 We are Go Tenancy Cleaning Arkley and we specialise in top quality, professional end of tenancy cleaning services fit for any property and budget. Using professional end of tenancy cleaning services is not only necessary but also required, as you will need to present the invoice or receipt for our services to your rental agent or landlord in order to receive your deposit back in full. We can make your end of tenancy cleaning woes a thing of the past, as we know how to clean a house properly down to the smallest details, and ensure proper results, which is exactly what the landlords want to see.
Carrying out your end of tenancy cleaning as per the cleaning checklist provided by your landlord or agent would be no problem for our skilled, highly experienced cleaners who know their work inside out and will handle all aspects of the cleaning process with professional pace and efficiency. Using our specialised end of tenancy cleaning service is beneficial for you on many levels.
Custom rate for cleaning in the EN5 and NW7 areas
First of all you get professional standard cleaning results across the house, which mind you will come at a very reasonable price. Second, you actually get a chance to relax and kick back for a bit, while we do the end of tenancy cleaning for you. This will give you the free time to do the things you actually enjoy, or simply go out for a stroll and check some of the antique architecture around Arkley.
The area might not be the most cosmopolitan one in London, but there are certain historic pieces of real estate that are definitely worth seeing, like the Arkley Windmill and St Peter's Church.
Last but not least, using our top quality end of tenancy cleaning service will give you the desired peace of mind and a genuine guarantee of outstanding results, minus the usual hefty price tag of course. Go Tenancy Cleaning Arkley is fully insured and has all the necessary licensing and registration to provide professional grade cleaning services of the highest quality.