When you are moving out of your rented home, there are a lot of things to think about. There is no need to put additional pressure on yourself by trying to tackle the strenuous task of end of tenancy cleaning on your own, especially when there is an efficient and affordable alternative.
The team of cleaners in E2
Go Tenancy Cleaning Bethnal Green is that alternative. Our team of end of tenancy cleaners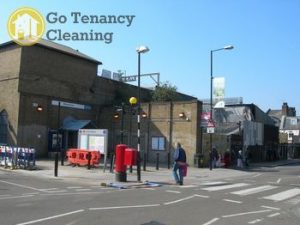 Bethnal Green based and operating experts is always ready to show up at your soon to be ex-home and clean everything top to bottom for you. Thus you will save a lot of time and energy that would be much better invested in other more urgent matters and you will be sure that the place would look clean and tidy, so that you will be able to get your deposit back when the landlord comes for his final inspection.
We never leave anything to chance
We work fast and cheap. This is due to the advanced end of tenancy cleaning methods and the state of the art equipment that we use. We have been carrying out end of tenancy cleaning tasks for years now and we have gathered a lot of experience in the field that has enabled us to develop our skills and strategies for cleaning carpets, walls, windows, upholstery, kitchens and bathrooms to a level of complete perfections. We use strong, yet environment friendly cleaning solutions and detergents and only top quality supplies that are up to the highest standards of the industry.
Reach us for a top grade end of tenancy sanitation in Bethnal Green E2 now
Our staff consists of polite and very knowledgeable specialists who will show a lot of understanding and will take care of all your needs. They know how to carry out a job right, so instead of worrying or even worse – trying to do the cleaning on your own, just give us a call. We work on a flexible schedule, so no matter when exactly you need our team to come and carry out your end of tenancy cleaning, we will be able to manage the things in the most appropriate way.
Because of the high efficiency of our working methods we are able to offer you our services at some of the most competitive prices possible. Since you are moving out, it would be only natural to be on a tight budget. Still you will find our services affordable and trustworthy. Call us today to book your hassle-free end of tenancy cleaning experience.