If you are feeling stressed and tired while you are moving out of your rented place, or you are just leaving your old house in order to live in a larger and nicer, then let us relieve you from a part of the hassle by offering you our excellent top quality set of end of tenancy cleaning services that are available exclusively on the territory of Blackheath SE3.
A SE3 cleaning firm you can trust
Blackheath is an important cultural centre in London. Situated here are Blackheath Conservatoire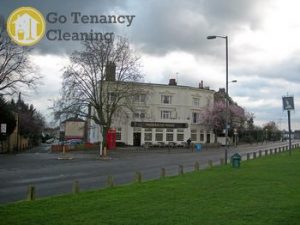 of Music and the Arts, the Blackheath Halls concert hall and Wernher Collection of art. Planted here is also the Marathon Oak, the starting point of the famous London Marathon. To say that we are honoured to be operating exactly in this part of London would not be enough. We understand our responsibilities towards the local community and we always keep up the required and expected from us level of professionalism and the high quality of our services.
The cleaners in SE3 that will not let you down
Go Tenancy Cleaning Blackheath is the company that will provide you with a stress and hassle-free solution for the deep cleaning of your place at the end of your tenancy. All our expert cleaners specialize exclusively in end of tenancy cleaning Blackheath services. They are complete experts in that area and they how to clean your property from top to bottom in the most efficient manner possible and in a timely fashion. All supplies and methods we are using are one hundred percent environment friendly, so you will not have to worry about anything if you are an advocate of the green lifestyle. In addition, since all cleaning products we are working with are totally harmless, the future tenants of the place will not be threatened by any health problems. We would be happy to help you clean your place and make it look exactly like in the day you have moved in. You will definitely be able to get your deposit back, if you were just renting the house or the apartment, and you will be able to sell it much faster and on a better price if you are the owner. Making your life easier and better is our ultimate goal and we are proud to say we have the means and the energy to always succeed at that task.
Quotes and booking are available via our official customer service, which can be contacted via phone or e-mail.