If you are a diligent and considerate tenant who doesn't like taking any chances with their end of tenancy cleaning commitments, then you will benefit greatly from using our punctual and highly effective end of tenancy cleaning service, which yields the right results at the right price. We are a professional cleaning company, which specialises in high quality end of tenancy cleaning solutions.
Get to know Go Tenancy Cleaning Chelsfield
Our name is Go Tenancy Cleaning Chelsfield and we service the BR6 and surrounding areas seven days a week, with flexible and convenient booking hours. Our expertise and dedication are unrivalled, and will make all the difference when it comes to your end of tenancy cleaning. Go Tenancy Cleaning Chelsfield will expertly handle the entire end of tenancy cleaning process, from start to end, and ensure the rental property is looking its best for the final landlord inspection.
In most instances, we recommend conducting the end of tenancy cleaning just before the property inspection, as this will display a perfectly clean interior before your landlord and definitely earn you some merit points, which should put you a step closer to receiving your rental deposit back in full.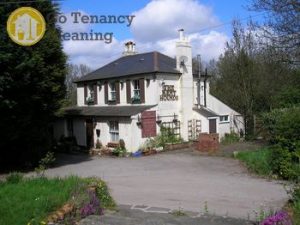 Our end of tenancy cleaning gives you outstanding hygiene where it counts the most. Our cleaners will spare no effort or resource in cleaning hard to reach, or out of sight areas which can tip the scales your way during the final property inspection.
Leaders in the field of professional sanitation
We are going to make sure that the cleaners in BR6 Chelsfield that we are going to send to your place are going to be the best prepared professionals working in the field today. All members of our team go through very rigorous training program that has one aim – to get them acquainted with the powerful equipment that they have at their disposal and make sure that our clients get the best professional cleaning treatment possible. Because that is what you deserve.
More so, the cleaners will take every bit of time and skill to bring heavy duty rooms and areas of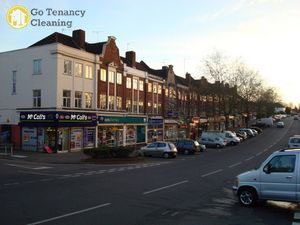 the property like the kitchen and the wet rooms up to scratch with your landlord or letting agent's requirements. In the kitchen, all tiled and glass surfaces, including flooring, counter tops and food prep areas will be cleaned and sanitised to a perfect finish. Also, appliances, additional features and equipment like sink and rinse basins, taps etc. as well as cabinetry and the pantry will be part of the cleaning process. In the wet rooms, all tiled and glass surfaces, including flooring and vanity cabinets will be descaled, disinfected and polished to a mirror finish, the same applies to features and fixtures like sinks, basins, faucets, shower screen, bathtub, toilet bowl etc. The rest of the house will be subjected to the same rigorous, detailed cleaning.
Our cleaning services are to be found in BR6 Chelsfield. It is a large village that already has suburban character. Chelsfield is located in South East London, in the borough of Bromley. At the current moment its population is estimated to be 14 507. Chelsfield is located right on the border between Greater London and Kent.