Just because you happen to be renting in one of London's most affluent and expensive areas, doesn't necessarily mean you have to pay excessively high prices for professional end of tenancy cleaning services.
We at Go Tenancy Cleaning Chelsea, know this and will help you meet your end of tenancy cleaning obligations without the usual high costs associated with professional rental cleaning. Living in rental accommodation is expensive enough as it is, and the last thing customers need on their way out is to incur more unnecessarily high expenses, whether to do with moving or cleaning. Being a professional service provider, which deals exclusively with end of tenancy cleaning, we have taken note of this, and have made sure to keep our service prices within reasonable limits, through highly efficient work practices, exceptional training of our cleaners and punctuality.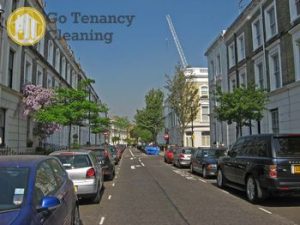 When you make us your number one choice of cleaning company, you can count on us to provide you with the most attentive and cost effective end of tenancy cleaning available right now. We will never compromise on quality or efficiency, no matter how tough or complex the task at hand. We also understand that there is a lot at stake when it comes to professional end of tenancy cleaning, and customers would be looking to receive their rental deposit back in full. Most of the time this depends solely on the level of cleaning results, which means we must be extra thorough and efficient in our cleaning.
With us, meeting and exceeding your landlord's cleaning expectations is easy and won't cost you a pretty penny. Go Tenancy Cleaning Chelsea works with dedicated, highly skilled cleaning professionals who know how to handle each and every aspect of your end of tenancy cleaning with the required precision and efficiency, just as expected by true professionals.
Fully prepared cleaning pros
Our end of tenancy cleaning is fully comprehensive and doesn't leave anything to chance. Customers can expect immaculate hygiene across the property, including in tough to clean areas like the kitchen, the bathroom and the toilet. In order to reduce our service costs even more, and shorten the cleaning duration we work with professional grade cleaning equipment, and apply only highly effective industry approved cleaning products and materials, which are also nontoxic and ecofriendly. Cost wise, our end of tenancy cleaning is comfortably priced and easily accessible by all households. Free quotes are also available.