In case you are moving out of your current rental, and you have better things to do with your time, than arguing with pesky landlords or overly demanding rental agents, then by all means don't, but get in touch with Go Tenancy Cleaning Chase Cross and let us help you meet and exceed your landlord's end of tenancy cleaning requirements in the most professional and highly efficient manner.
We specialise in professional grade end of tenancy cleaning solutions of the highest quality, we work closely with rental customers and landlords in and around the RM5 locale, and therefore we have the expertise and technical capacity to handle your end of tenancy cleaning with the right precision and efficiency. We know how picky landlords and rental agents can be, when it comes to end of tenancy cleaning, this is no problem for us though as our highly skilled, professional cleaners will take care of the entire process with ease, and ensure top quality cleaning results without risk of damage or neglect.
Book the best cleaning service for you
T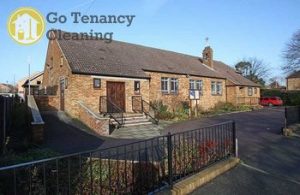 he cleaning process will be completed within the specified time, and with the least amount of disruption to your daily schedule. If necessary we can book your end tenancy cleaning service for a suitable off-peak time, it makes no difference to us, as long as we can be of service to you. The end of tenancy cleaning itself is a detailed service, which covers the entire rental property from top to bottom. If you have any specific cleaning requirements, please let us know in advance and we will do our best to meet those, without any extra fuss or additional costs.
Apart from that, the service covers all bedrooms, living rooms, lounge rooms, balconies, and high traffic zones like hallways, staircases and front door areas, as well as those heavy duty rooms like the kitchen, the toilet and the bathroom which will be under lots of scrutiny during the final property inspection. Naturally, our expert cleaning teams will descale, disinfect, clean and polish to a professional finish all flooring, tiled and glass surfaces, fixtures, faucets, bench tops, food prep areas and appliances, switches and all the rest, using professional grade cleaning equipment and materials, which yields better results and reduces cleaning time.
Go Tenancy Cleaning Chase Cross will put you one step closer to receiving your rental deposit so give us a call and let's make it happen.