If you were lucky enough to have rented a place in one of London's oldest and most popular areas, which what Charing Cross really is, then you have the bragging rights for living in one of the most culturally and historically rich places in the UK altogether. Sooner or later though, every rental agreement comes to an end and tenants would have to deal with the usual and expected end of tenancy cleaning obligations outlined by the lease or rental agreement. The most efficient and affordable way to meet your landlord's end of tenancy cleaning requirements is to use a specialised end of tenancy cleaning services organised and provided by the local cleaning specialists – Go Tenancy Cleaning Charing Cross.
We are a locally based professional cleaning company which deals exclusively with end of tenancy cleaning, and offers customers the most efficient and attentive cleaning available at the moment. Our customers can enjoy punctual, and reliable cleaning service that is guaranteed to meet and exceed your landlord's expectations without any extra costs or hassles for our customers. The end of tenancy cleaning is a fully comprehensive, top to bottom cleaning service that covers all rooms and areas of the property.
Detailed, thorough cleaning which delivers outstanding results across the house is what landlords and letting agents want to see, and that is exactly the type of cleaning we will carry out. Our diligent and well organised cleaning teams will arrive at the specified time, fully equipped and ready for the task at hand.
Top quality results from the best in business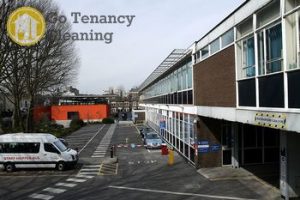 Our guys are specially trained, professional cleaners with plenty of industry experience, and the right set of practical skills. Working with the best in the industry ensures top quality results on all end of tenancy cleaning jobs, and no margin for error. They will go about their job with professional precision and efficiency, just as expected by our customers. The end of tenancy cleaning will cover all bedrooms, living and lounge room, high traffic zones like hallways and front door areas, as well as any additional areas like powder rooms, play rooms, etc.
Furthermore, special cleaning attention will be paid to heavy duty rooms like the kitchen, the toilet and the bathroom. So, if you are looking for efficient and affordable end of tenancy cleaning in WC2, and need to yield the best possible cleaning results – Go Tenancy Cleaning Charing Cross should be your top choice.