If your landlord is driving you up the wall with too many requirements, rules and regulations, or they seem to have written a full volume of tenant code of conduct for you to get familiar with, then perhaps it is time to look for another rental property where everyday living is not so regulated and more manageable. Before you can break loose and be on your way for good, there are certain things to take care for, especially if you want to save yourself any extra hassles and disputes with your landlord.
Professional property cleaning done right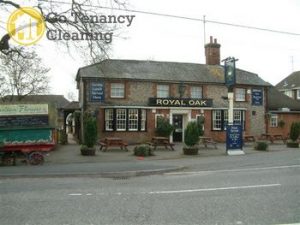 The most important requirement set forth by landlords, or letting agents acting on their behalf, is for tenants to organise a full end of tenancy cleaning of the entire property. This needs to be done professionally though, as only a professional grade cleaning service will be accepted by the landlord, and in turn allow you to receive back your rental deposit. If you are currently based in Charlton, or anywhere else in SE7, then your best bet would be to get in touch with us – Go Tenancy Cleaning Charlton, and let us deal with the situation effectively.
We specialise in professional grade end of tenancy cleaning, and provide attentive, highly efficient cleaning service without the usual hefty price tag so common to other service providers. We know and understand what tenants and landlords require of a good quality end of tenancy cleaning service, as we have been a part of the professional cleaning industry for long enough, to know how to make things happen.
The most thorough end of tenancy cleaning service in SE7
As a reputable and trustworthy cleaning company in London, Go Tenancy Cleaning never fails to provide its customers with an effective end of tenancy cleaning service in Charlton SE7. Our competent and qualified cleaners are quite meticulous and they will fit into both your budget and your schedule. With our advanced equipment and extensive experience in the field of professional cleaning, we have successfully developed one of the most punctual end of tenancy cleaning services in SE7 Charlton.
We value punctuality and efficiency just as much as our customers do, therefore we guarantee to provide you with the most reliable and highly effective cleaning money can buy. We will invest every bit of skill and effort into meeting your end of tenancy cleaning requirements in the most professional and attentive fashion. Highly comprehensive, detailed top to bottom cleaning is what our customers can expect, no buts no exceptions. Our highly skilled professional cleaning technicians will have the entire rental property spanking clean in a matter of hours, and without the least bit of damage or chance of substandard cleaning results. Every square inch of the property will be cleaned to an industry standard finish, using highly effective, professional grade cleaning equipment and materials.
Go Tenancy Cleaning Charlton has excellent short notice availability and provide flexible and convenient week round servicing.
Charlton is set in the south-eastern part of London and it falls within the Royal Borough of Greenwich. The central part of the area is often referred to as Charlton Village. With parks like Charlton Park, Maryon Wilson Park and Maryon Park, the area is quite green and leafy.  The Jacobean masterpiece of a home, Charlton House, can also be seen in SE7. The building was constructed during the early 17th century by Sir Adam Newton.