Living in rental accommodation is not easy, and can be the cause of many issues. If you are in the process of vacating your current rental, then you will be faced with a set of specific challenges, the main one being your end of tenancy cleaning obligations. Organising a professional grade end of tenancy cleaning for the property is a compulsory requirement, and usually whether or not the tenant receives their rental deposit back from the landlord depends on the level of cleaning results.
Get your deposit back in full
Obviously, tenants would be looking to save themselves the extra landlord hassles and get their deposit back in full. The best way to do this, and meet your end of tenancy cleaning obligations is to use a specialised cleaning service, organised and provided by Go Tenancy Cleaning Chalk Farm.
We can offer our customers the most comprehensive and professional end of tenancy cleaning service available right now. When you book your end of tenancy cleaning through us, you get certain guarantees, which is exactly what customers need during one such stressful period.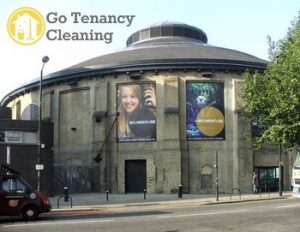 First of all you get genuine value for money, and that's a promise. We guarantee to provide you with cost effective cleaning, and adequate overall service costs, which will not leave a dent in your budget. Second of all, you receive punctual, attentive and reliable servicing that gets the job done right, without causing you any extra grieve or costly delays. Furthermore, when you choose us for your end of tenancy cleaning, we guarantee to provide you with professional grade cleaning of the highest quality. With us, there will be no risk of neglect or damage to delicate surfaces and materials around the house, as we work with professional precision and efficiency.
Next up, we work with dedication and invest every bit of effort and tenacity into yielding the best possible cleaning results, just as customers expect of true professionals. In terms of efficiency, expertise and qualification, you can be sure to be serviced by the best, as Go Tenancy Cleaning Chalk Farm employs only qualified cleaning technicians with plenty of relevant industry experience.
A few words about the service itself, our end of tenancy cleaning is a detailed cleaning service which covers all rooms and areas of the house, and ensures exceptional cleaning results all round. The company has good short notice availability, and provides flexible and convenient, week round servicing.