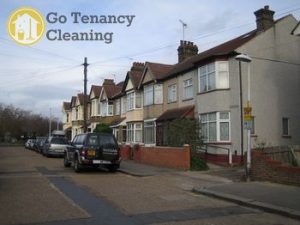 If you are moving out of your current rental, and the deposit you are being owed will come in handy to cover certain expenses concerning your removal, then you should definitely not take any chances with your end of tenancy cleaning commitments. Provided you have been a good tenant who hasn't left the rental property in ruins, then receiving your rental deposit back in full, will depend solely on the level of results achieved during the end of tenancy cleaning. Before you grab the mop and bucket and get cracking, consider the following – most landlords will not accept anything else but professional end of tenancy cleaning provided by a specialised cleaning company. More so, the level of cleaning results you will achieve through conventional cleaning methods i.e. doing the work on your own will not likely match the expected results.
Furthermore, experienced landlords or rental agents acting on their behalf would require, and need to be presented with a valid invoice or receipt for cleaning services performed. In other words, there is absolutely no point in trying to do the end of tenancy cleaning on your own, because it will take too long, it will cost you too much, and you will likely be illegible to receive your deposit back in full due to insufficient cleaning.
Clean property in no time
The best way to deal with the situation is to sit down, take a deep breath and call Go Tenancy Cleaning Chadwell Heath where you have access to the most efficient and affordable, professional grade end of tenancy cleaning services with guaranteed results. With us, meeting your end of tenancy cleaning commitments is easy, as we will have the entire property perfectly clean in a matter of hours, and with no extra cost or hassle for our customers.
The end of tenancy cleaning we offer is fully comprehensive and covers all rooms and areas of the property, if you have any additional requirements please let us know and we will make sure to get those done for you, quickly and with no fuss. If your landlord has left you with an end of tenancy cleaning checklist with the size of a medical journal volume, don't panic and don't stress it, as Go Tenancy Cleaning Chadwell Heath works with highly skilled cleaning technicians, who will carry out the end of tenancy cleaning as per the provided checklist and ensure everything is handled accordingly.