End of tenancy cleaning is a requirement that most tenants will be faced with, once the lease term is over. Some people might be willing to do their own end of tenancy cleaning in order to save money, but before going any further, let us clarify something.
First of all, landlords and rental agents would require a receipt or invoice for the cleaning services performed, which means tenants have to secure a professional cleaning service provided by a specialised company.
Save time when doind end of tenancy cleaning in Barnes Cray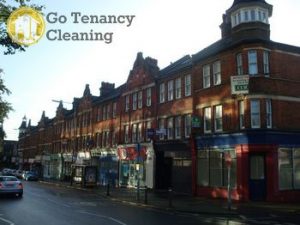 Second of all, the costs of specialised end of tenancy cleaning services aren't as steep as most people anticipate them to be, which means dealing with full scale property cleaning on your own is totally unnecessary, and will likely end up costing you more in time, effort and resources, not to mention you may not reach the level of cleaning results required by the landlord.
All in all, professional end of tenancy cleaning is necessary, but it won't cost you an arm and a leg to get the job done right. We at Go Tenancy Cleaning Barnes Cray have made it our business to provide rental customers with the most reliable and affordable, professional grade end of tenancy cleaning available right now. We work closely with rental customers and landlords in the area, therefore we know what is expected of a full scale, end of tenancy cleaning, and will do all it takes to get the job done right. Using our specialised end of tenancy cleaning solutions will also make your relocation easier and more manageable, as you have less to worry about and more free time to look at vacant properties, or get out and do the things you actually enjoy.
The DA1 area's top cleaners
The Barnes Cray area is a little out of the way, but there are still things to do and places to see, so let us deal with the end of tenancy cleaning for you, while you grab a well-deserved break.
Go Tenancy Cleaning Barnes Cray will provide you with fully comprehensive end of tenancy cleaning that leaves nothing to chance. If your landlord has supplied a cleaning checklist, then we will be more than capable to follow the list of end of tenancy cleaning chores and make sure every landlord requirements has been met. Cost wise, our services are adequately priced and will give customers genuine value for money. We provide flexible and convenient week-round servicing.