Any tenant, who has had to move places before, knows the importance of a good quality end of tenancy cleaning. Arranging for a professional grade end of tenancy cleaning of the rental property is required, if tenants want to receive their rental deposit back in full. We, at Go Tenancy Cleaning Chingford, can help you do this, and handle your end of tenancy cleaning requirements in the most professional and attentive fashion.
With us, there are no exceptions as each and every end of tenancy cleaning we perform is handled accordingly, and yields the best possible cleaning result possesses the required service expertise to organise, perform and complete successfully your end of tenancy cleaning with no additional costs or hassles.
When you secure your cleaning service through us, you can expect reliable servicing, highly efficient work practices and punctual, attentive attitude on behalf of our expert cleaning technicians. As expected, our cleaning teams will arrive at the property at the requested time and not a minute later, the guys will commence work immediately as we want to have everything done within the specified amount of time, and be out of your way as soon as possible.
Trained, professional cleaning technicians
In order to deliver high – quality cleaning results across the property, and cancel out the margin for error, Go Tenancy Cleaning Chingford works with specially trained, professional cleaning technicians who know their work inside out and will be able to handle the entire cleaning process with all due care and attention to detail.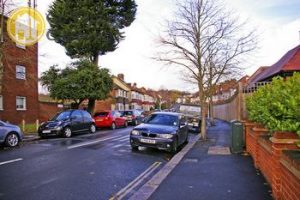 Naturally, the end of tenancy cleaning can be carried out in accordance to a landlord provided cleaning checklist. If no such list is available, the cleaning teams will devise and implement their own checklist and ensure all cleaning requirements are met accordingly. Should you require specialised services, such as upholstery or carpet cleaning, to go with your end of tenancy cleaning, please let us know in advance and we will make it happen, with no extra fuss or hassles. Our end of tenancy cleaning is a detailed service, which covers all rooms and areas of the rental property.
Our cleaning teams will go as far as cleaning hard to reach, or out of sight areas, and ensure immaculate hygiene all round. The service is reasonably priced, and gives you genuine value for money and exceptional cleaning results where you need them most. Customers can request free service quotes.