Most landlords would present tenants with an elaborate list of cleaning requirements that must be met, in order for tenants to receive their rental deposit back, in full. Provided of course the property hasn't sustained any excess damage, apart from the usual and expected wear and tear. If your landlord has given you an end of tenancy cleaning checklist that seems like a mammoth task to get through, then perhaps you should get in touch with Go Tenancy Cleaning Chipping Barnet and let us deal with the situation effectively.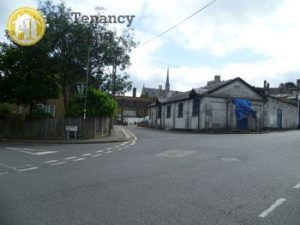 We specialise in professional grade, end of tenancy cleaning solutions and have the required expertise and know-how to handle the entire process accordingly, and ensure top quality results as this is exactly what your landlord needs to see.
The end of tenancy cleaning service we offer is comfortably priced, and gives customers genuine value for money. The service is fully comprehensive and covers all rooms and areas of the property. If you have any specific cleaning requirements of your own, or you want to pay extra cleaning attention to certain rooms and areas, please let us know in advance and we will do our best to meet your requirements. Besides that, our cleaners will put in extra effort and attention when cleaning heavy duty rooms and areas like the toilet, the bathroom and the kitchen.
Call the best Chipping Barnet, EN5 end of tenancy cleaning company
We guarantee to have your wet rooms sparkling clean and perfectly disinfected. All tiled surfaces will be descaled, sanitised and polished to a mirror finish. The same applies to metal and plastic fixtures and additional features around the toilet and the bathroom. No effort will be spared when cleaning the kitchen, and all appliances in it. Food preparation areas and pantries will be perfectly cleaned and sanitised, as we need to give customers immaculate hygiene where it matters most. High traffic areas like hallways and front doors will also be cleaned accordingly, as they too show serious signs of heavy duty, daily use.
As we need to yield exceptional results on all jobs, no matter how tough or complex the task, Go Tenancy Cleaning Chipping Barnet, works with industry approved cleaning products and materials, which are also nontoxic. Our cleaning teams are trained to work with professional grade cleaning systems and equipment as this cancels out the margin for error, and reduces cleaning duration. Free service quotes will be provided upon request.