Moving out of one rental property, searching for another suitable accommodation, and actually relocating yourself there is a serious challenge. Not to mention all the additional issues a tenant has to deal with before they can actually move out and move on. One of the serious requirements resting on tenants is to arrange for a professional grade end of tenancy cleaning of the entire rental from top to bottom.
The best reputed cleaning firm in N11 Bounds Green
At this stage some people might be tempted to do their own end of tenancy cleaning and save some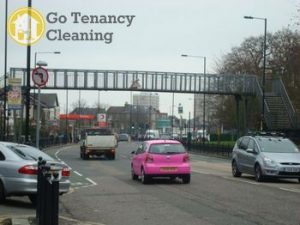 money in the process, but this plan is likely to backfire in your face, because the landlord or letting agent would require you to present a valid cleaning service invoice or receipt for cleaning services performed, otherwise your rental deposit will not be released, or not in full anyway. More so, the end of tenancy cleaning results must meet certain criteria, and doing the cleaning on your own will not really achieve such level of results.
Trust our licensed cleaners in Bounds Green N11
So what's the best way to deal with the situation then? Well, if you don't want to leave anything to chance, and ensure your landlord's end of tenancy cleaning requirements are met professionally then you should get in touch with Go Tenancy Cleaning Bounds Green and have us deal with the situation in the most efficient and attentive manner, and without leaving your budget in tatters.
A flexible schedule and great cleaning prices
No matter how comprehensive, or high quality an end of tenancy cleaning service really is, tenants would need to justify the cost of cleaning. First of all, our end of tenancy cleaning solutions, are comfortably priced, and most people should have no problem purchasing our top quality end of tenancy cleaning. On the same note, spending money on professional cleaning services is money well spent, because the amount of money you are looking to receive back from the landlord will definitely outweigh what you spend on end of tenancy cleaning services. In other words using professional end of tenancy cleaning is the adequate and sensible way to deal with the situation. More so, Go Tenancy Cleaning Bounds Green provides exceptional end of tenancy cleaning that is genuine value for money, and fully comprehensive.
Our end of tenancy cleaning service covers every square inch of the rental property and ensures top quality cleaning results across the house, including tough to clean areas like the kitchen and the wet rooms.