Changing rental properties doesn't have to be the costly, hectic ordeal most people picture it to be. Indeed there are quite a few issues and considerations to account for during the process, but nothing good comes easy, right. One of the most essential requirements set forth by your landlord would be for you to organise a professional end of tenancy cleaning for the entire rental property. This is nothing uncommon, as almost ninety nine percent of vacating tenants are required to do this before they can receive their rental deposit back from their landlord or letting agent.
Cleaners in Bow E3, E9 that will get the job done
Dealing with the end of tenancy cleaning on your own is not going to work, and here is why. First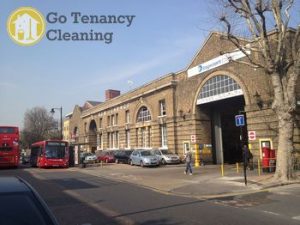 of all, you need to invest a serious amount of money in cleaning products and materials. Not to mention you need to buy expensive, good quality cleaning supplies if you are to yield any kind of results. Second of all, even if you did the cleaning on your own, it would take you days to complete the job properly, which is hardly the best way to deal with the situation. Last but not least, many landlords or letting agents would only release your rental deposit if you present them with a valid end of tenancy cleaning service invoice or receipt. Now you see why professional end of tenancy cleaning services are such serious business.
The cleaning firm in E3, E9 to count on
One company that can handle your end of tenancy cleaning requirements accordingly is Go Tenancy Cleaning Bow. We are a locally based cleaning service provider, which specialises in professional grade end of tenancy cleaning and will handle your rental property cleaning with all due care, efficiency and professionalism. Our aim is to provide you with attentive, highly efficient end of tenancy cleaning that covers your landlord's expectations, and puts you one step closer to receiving your rental deposit back in full.
Book your end of lease sanitation now
Go Tenancy Cleaning Bow is both cost effective and highly professional. We work closely with rental customers and landlords in and around Bow, therefore we know what is required of a genuinely good end of tenancy cleaning service. Our end of tenancy cleaning is very thorough and covers the entire property from top to bottom. Our cleaners will have every square foot of the rental looking clean and feeling fresh just as the landlord wants it to be. Customers can expect reasonable costs and exceptional cleaning.