Many tenants find end of tenancy cleaning to be an unnecessary hassle, which only gets in the way of their removal plans and schedule. True, end of tenancy cleaning requirements can be a bit of a nuisance, firstly because they are compulsory and cannot be bypassed, secondly because landlords and rental agents can be rather picky with the level of cleaning results.
Your end of tenancy cleaning in TW8 done right
The best way to deal with the situation is to secure a professional grade end of tenancy cleaning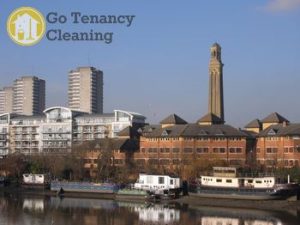 service by an established, specialised service provider who knows what rental property cleaning is all about. We happen to be one such service provider and we will be more than capable to deal with your end of tenancy cleaning in the most efficient and affordable fashion.
A reputed cleaning contractor in TW8
Go Tenancy Cleaning Brentford are a locally based and owned cleaning company which deals specifically with professional grade end of tenancy cleaning. Our scores of happy customers, and our good relations with area based landlords and letting agents speak for themselves and guarantee tenants the most attentive and comprehensive service coverage available right now. End of tenancy cleaning is no rocket science, but in still takes a great deal of dedication, skill, professionalism and tenacity.
The best equipment and detergents used by the industry
End of tenancy cleaning may not be the most complex thing in the world but structured, well organised approach, punctual and efficient work practices and timely completion are essential if we are to be of actual service for our customers. In order to provide the most attentive and efficient servicing, and ensure exceptional cleaning results across the property, Go Tenancy Cleaning Brentford works with highly skilled, professional cleaning technicians who can handle each end of tenancy cleaning with professional pace, precision and efficiency just as required and expected.
We will go an extra mile for you
Our end of tenancy cleaning is a fully comprehensive cleaning service that covers all rooms and areas of the property. Our cleaning teams will invest extra effort and time in to cleaning heavy duty rooms and areas like the kitchen, the toilet and the bathroom to an industry standard finish, and ensure immaculate hygiene where it counts the most.
Book your TW8 post-lease sanitation with us
We work with professional grade cleaning equipment and materials as this betters results and reduces cleaning time. Our cleaning products are industry approved and nontoxic, they pose no health risk to humans, animals or the environment. The end of tenancy cleaning will be carried out in a well organised manner.