Fulfilling your end of tenancy cleaning requirements should be taken seriously, especially if you can use with the extra cash that is your rental deposit. The rental deposit retained by your landlord or letting agent will be released and paid back to you in full, only if you have met the end of tenancy cleaning criteria set forth by the landlord. And as long as the property has not sustained any excess damage, beyond the usual and expected level of wear and tear through normal daily use.
NW10 Brent Park cleaning firm to count on
If you have been a good tenant and have looked after the rental property accordingly, then you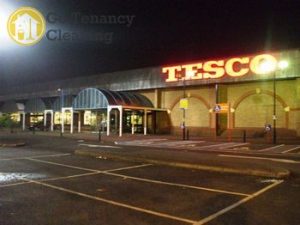 should have no trouble receiving your rental deposit back, especially if you let Go Tenancy Cleaning Brent Park handle your end of tenancy cleaning. We are a specialised service provider which deals exclusively with professional end of tenancy cleaning requests and guarantees customers top quality cleaning, at very reasonable prices. Our aim is to make your moving out, a swifter more manageable experience and save you some serious landlord hassles through adequate rental property cleaning and outstanding service results which are guaranteed to be accepted by your landlord.
Certified experts in Brent Park NW10 that will not let you down
In order to cover all cleaning requirements down to the smallest detail, and ensure nothing is missed or neglected, we can carry out the cleaning service using a specially compiled cleaning checklist provided by your landlord or letting agent. The cleaning checklist serves as the guidelines for conducting a proper end of tenancy cleaning of the entire property. If tenants have not been provided with one such checklist, our cleaning teams will implement and follow their own checklist which covers all aspects of professional end of tenancy cleaning, and ensure everything is up to scratch.
Professional end of tenancy cleaning in NW10 Brent Park
By hiring Go Tenancy Cleaning you will receive an incredibly comprehensive end of tenancy cleaning service in Brent Park NW10. We work with some of the most skilled and experienced cleaners in London and our cleaning methods are modern and are effective 100% of the time. The equipment and tools on which we rely are up-to-date and we have the readiness to provide our customers with a speedy end of tenancy cleaning in NW10 even on official holidays.
Go Tenancy Cleaning Brent Park is a professional service provider who understands that there is no room for error or substandard results in specialised rental property cleaning, this is why we work with dedicated, highly skilled cleaning professionals who possess the required practical skills and expertise to deal with all aspects of your end of tenancy cleaning with the right pace, precision and efficiency.
Book us today
Our end of tenancy cleaning is a highly comprehensive service which covers all rooms and areas of the property. Should tenants have any additional requirements, or want us to pay more attention to certain rooms, please let us know in advance and we will accommodate your request.
Brent Park is located in north-western London, within the London Borough of Brent and it is probably best known for being the home of the biggest Hindu temple located outside of India – BAPS Shri Swami Narayan Mandir. The temple is one of the most impressive places of worship in the English capital. NW10 also offers a wide range of local shops to the people who live in Brent Park and the area.