If you are worried that the cost of professional grade end of tenancy cleaning is not worth it since you may not get your rental deposit back anyway, then perhaps you need to sit down, reconsider your position and rethink your strategy.
All the right reasons to hire us for end of tenancy cleaning in Brixton SW2
First of all, even if you aren't strapped for money at that particular point in time, it is always good to have some extra cash in your pocket, so don't let your rental deposit go to waste.
Second of all, the overall costs of using professional end of tenancy cleaning services will not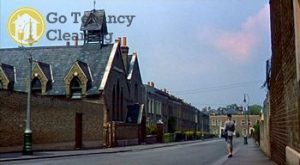 outweigh the amount of money you are to receive from the landlord, which is another valid reason to consider a good quality end of tenancy cleaning service that should put you one step closer to receiving your money.
Last but not least, tenants are worried that the level of cleaning results will not be accepted by the landlord which spells out disaster, as tenants have had to incur and pay for service costs without receiving their deposit.
A team of SW2 based cleaning experts that will not let you down
Indeed the situation can seem rather discouraging, unless of course you decide to use a professional end of tenancy cleaning services provided by Go Tenancy Cleaning Brixton and ensure everything is handled accordingly, and within budget. We are a professional service provider which offers customers specialised, highly efficient end of tenancy cleaning services with guaranteed results. We work closely with rental agencies and landlords and we know what they expect of a proper end of tenancy cleaning.
Cleaning solutions in Brixton up to all industry standards
We also have long spanning industry experience which means we know how to yield the best possible cleaning results, and how to structure our service provision in such way, as to provide customers with the required cost efficiency and reliability. Naturally, we work with specially trained professional cleaners who ensure every aspect of your end of tenancy cleaning is handled according to plan, schedule and budget. With us there will be no costly delays or extra hassles, as we live up to our promises and your expectations.
As expected, our diligent and well organised cleaning teams will be more than capable to follow an end of tenancy cleaning checklist provided by your landlord or letting agent, and make sure every cleaning requirement has been met accordingly. Go Tenancy Cleaning Brixton provides fully comprehensive cleaning service that covers the entire property from top to bottom, and leaves nothing to chance.