If you need to meet your end of tenancy cleaning obligations on a very short notice, then perhaps Go Tenancy Cleaning Bromley can save you the time and effort in searching for the most efficient and affordable service offer, as we specialise and provide high quality, professional grade end of tenancy cleaning services able to meet general and specific cleaning requirements set forth by your landlord or letting agent.
BR1 based sanitation experts that will get the job done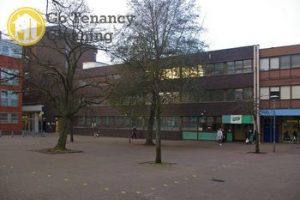 We work with dedication, professionalism and efficiency as we know how important good quality cleaning results are for our customers, not just because their rental deposit is at stake, but also because failing to meet cleaning requirements would mean a ton of extra hassle and costly delays. In order to avoid such scenarios, we have taken the time and effort to devise and implement a highly comprehensive end of tenancy cleaning services that encompasses a wide range of cleaning specifics, and covers the entire property from top to bottom. Immaculate hygiene and exceptional cleaning results across the property are essential, this is why every room and area of the rental will be subjected to thorough cleaning.
Cleaning solutions in Bromley BR1 better than all else
Our diligent and well-organised cleaning teams will arrive at the specified time and commence work immediately, as we need to have everything completed within the shortest time possible, and without any excess disruption to customers' daily schedule. The end of tenancy cleaning service will cover all rooms, as well as high traffic zones like hallways and areas around the front door, which require more cleaning attention. Naturally, our professional and highly skilled cleaners will not shy away from cleaning heavy duty rooms like the kitchen, the toilet and the bathroom and ensure immaculate hygiene where it matters most. In order to yield the best possible results, reduce cleaning time, and cancel out the risk of damage to surfaces and materials, our cleaners are trained to work with professional grade cleaning systems and equipment, and will apply only industry certified, nontoxic cleaning products and materials.
Do not hesitate to book your end of lease sanitation in BR1 with us
Go Tenancy Cleaning Bromley understands that tenants don't have much time or availability during such hectic and stressful times, therefore we provide flexible and convenient servicing with extended booking hours. This means that the end of tenancy cleaning can be carried out in the evenings, early mornings or any other suitable time that works around your schedule and availability. We provide competitive quotes, on top of already low prices.
Bromley is a suburban area known for its recreational parks, green spaces, and amazing transportation links to other parts of the city. Moving in or out can be a complex and stressful process, and involves preparing for the move, packing, forwarding mail, changing addresses in different registrations and organizing belongings, and settling into the new home. A move-in or end of lease cleaning service can hugely help ensure the new home is in a clean and presentable condition for you as the new occupants.