There are a lot of issues concerning moving out of rental properties. First you need to vacate the current rental and meet your obligations as tenant accordingly. This involves packing, cancelation of services and utilities, and of course organising a professional end of tenancy cleaning of the entire property – this one is compulsory mind you. After that, you need to deal with the actual removal, and then finally you can move in and start settling, provided you have secured a new rental accommodation that is.
Why you need our post-tenancy cleaning Brockley SE4
Perhaps meeting your end of tenancy cleaning obligations is the most essential requirement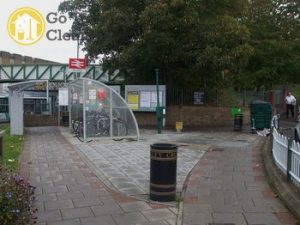 during this hectic and stressful period. Failing to get the job done right will not only cost you the rental deposit, but also hamper your removal efforts and likely mess up your schedule as you may have to go through follow-up meetings with the landlord or letting agent in order to straighten things out.
The best cleaners in SE4 are here for you
If you don't want to take part in one such scenario, then by all means get in touch with Go Tenancy Cleaning Brockley and let us resolve the situation for you in the most professional and efficient manner, and of course without costing you a small fortune. If you haven't been a naughty tenant, then using our specialised end of tenancy cleaning services should put you one step closer to receiving your rental deposit back, which is the name of the game really. Our fully comprehensive, professional grade end of tenancy cleaning solutions, are specially designed to meet specific landlord requirements and ensure immaculate cleaning results across the property.
Located just 5 miles away from Charing Cross, SE4 Brockley is a vibrant area that attracts young and interesting people with its comfortable location, very well developed infrastructure, relatively low rent prices and art spirit. Brockley is home to the Lewisham Art House, a Carnegie Library, which was established with donation by philanthropist Andrew Carnegie.
Cheap and efficient end of lease sanitation solutions in Brockley SE4
We work closely with letting agencies and landlords which means we have a clear and accurate understanding of what is required of specialised end of tenancy cleaning. Furthermore, our cleaning teams will be able to carry out the property cleaning using a specially compiled, end of tenancy cleaning checklist provided by the landlord or agent.
We guarantee to have the entire job completed accordingly, and within the specified amount of time. We understand that there is no room for error or costly delays when it comes to professional grade end of tenancy cleaning, this is why Go Tenancy Cleaning Brockley works with specially trained, professional cleaning technicians who are organised in attentive, highly effective cleaning teams who will have the property squeaky clean in a matter of hours, with no risk of damage or substandard cleaning results.