Our team of expert professional cleaners based and operating in the area of Belsize Park is ready to clean your rented accommodation from top to bottom for you at the end of your tenancy. You will not be able to find a more comprehensive solution to your end of tenancy cleaning that will provide such good results and will guarantee that you will be able to get your deposit back from the landlord.
A professional, certified EOT cleaning service in Belsize Park can ensure that the property is thoroughly cleaned, free of any dirt, stains, usage marks or damage, and meets the high standards set by the landlord, sometimes contractually. By presenting a clean and well-maintained house or apartment, you as tenants can increase your chances of getting your rental deposit back, as the landlord is less likely to deduct any cleaning or repair costs from it. All to all, a end-of-tenancy cleaning service for a property in Belsize Park can provide peace of mind for both tenants and landlords, and ensure a smooth transition between renters.
A leading cleaning firm in NW3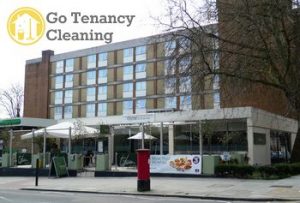 Moving out of your current flat or house could prove to be quite problematic, since you have to make some important arrangements in order to meet your landlord's requirements. That is, if you want to get your deposit back of course, but in time of transition like moving homes there is no need to virtually throw away money that you can use for some meaningful and useful purpose. Fortunately, our end of tenancy cleaning Belsize Park set of services has been designed specifically with the purpose of providing you with a comprehensive solution to that problem. Belsize Park is a prosperous area with many famous residents, from Helena Bonham Carter and Tim Burton to the Gallagher brothers and many others. It is also one of the finest places to live in London, so we cannot afford to offer our potential clients something different from a top quality end of tenancy cleaning Belsize Park service.
The cleaners in NW3 that will get the job done
It is only natural that your landlord would want his property to be in a perfect condition, with everything clean, tidy and clutter-free. There is no reason why you should try to prepare everything for the inspection yourself, not to mention that achieving a satisfactory effect, without unnecessary hassle and loss of precious time, on your own would be a nearly impossible task – that is why we offer you our list of end of tenancy services. We offer the most reliable, affordable and high quality end of tenancy service in Belsize Park NW3.
You can check out our complete list of services on the separate page on our website. Do not worry if you do not find what you need there. Just give our customer service a call and describe the nature of your project. We will definitely be able to come up with a comprehensive solution. For quotes and booking, use our online contact form to write us an e-mail or simply call us on the numbers provided.