When in the market for professional end of tenancy cleaning options, you need to be serviced by the best company around, and that is us – Go Tenancy Cleaning Brondesbury. We know what tenants and landlords require of a professional grade end of tenancy cleaning service and that is punctuality, reliability, efficiency and affordability. Having said this, there are numerous other cleaning companies out there that claim to have the best end of tenancy cleaning around, so which should you go with? Well, at the end of the day, the choice is yours, but before you make up your mind consider the following.
Reputable cleaners in NW6 Brondesbury to have by your side
We are a well-established cleaning company with years of relevant industry experience. We have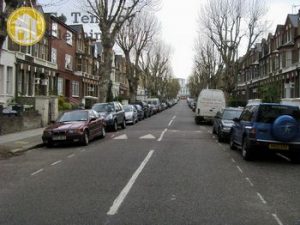 worked, and still work closely with locally based landlords and letting agents with whom we have established an active business connection, which means we know intricately what these people require of a genuinely good end of tenancy cleaning service. Our insightful knowledge and excellent understanding of the cleaning industry and end of tenancy cleaning in particular, means our customers will reap the fruits of our dedication and professionalism. Simply put this means that our end of tenancy cleaning is not only top quality, but actually synchronised and coordinated with agency and landlord requirements and expectations. This gives our rental customers a genuine assurance of efficient and affordable cleaning that puts them one step closer to receiving their rental deposit back in full.
The cleaning firm in NW6 you can trust
Go Tenancy Cleaning Brondesbury works with specially trained, professional cleaners, as working with dedicated, highly skilled professionals allows for certain advantages best appreciated by our customers. These include reduced cleaning time, punctual and attentive cleaning, highly efficient work practices and guaranteed results with no risk of damage to delicate surfaces or materials around the house. On the same note, our cleaners are trained to work in a diligent, well organised and unobtrusive manner, which means your end of tenancy cleaning will be completed within the shortest time possible and with no excess cost or hassle. Obviously, our cleaners will be more than capable to work their way through a landlord provided cleaning checklist which serves as the guidelines for conducting your end of tenancy cleaning, and completing it accordingly.
Check out our competitive prices for post-lease sanitation now
We provide flexible and convenient week-round servicing, and booking hours that work around your schedule and availability. We are fully licensed and insured, and work according to applicable and safety regulations.