End of tenancy cleaning can seem like a mammoth task, especially when you have to deal with a ton of other issues concerning your moving out. Having said this, end of tenancy cleaning is an important, even compulsory requirement for most, if not all tenants vacating their rental property. Usually whether or not tenants are eligible to receive their rental deposit back from the landlord in full, depends on the overall state of the rental, as well as the level of cleaning results. In other words, if you want to increase your chances of getting your money back, then you need to organise a professional grade end of tenancy cleaning, provided by a reliable, qualified service provider who can yield the required results.
Licensed end of tenancy cleaning experts in N11
One company that can offer you the right service at the right price is Go Tenancy Cleaning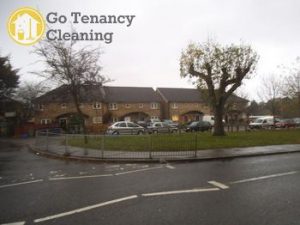 Brunswick Park, we specialise in professional end of tenancy cleaning and will be able to handle your cleaning requirements in the most efficient and attentive fashion, without costing you a single penny extra.
Reliable cleaners in Brunswick Park N11 and great prices
We guarantee that our cleaning results will be readily accepted by your landlord or letting agent, as we have been a part of the industry for long enough to know what is expected of a good quality end of tenancy cleaning, and we know how to make it happen. Our end of tenancy cleaning service is fully comprehensive and covers every square inch of the property. Every room and area will be subjected to thorough cleaning, in order to yield the best possible cleaning results across the house. Heavy duty rooms and areas of the property like the kitchen and the wet rooms usually require more cleaning attention, therefore our expert cleaners will make sure to descale, disinfect, clean and polish all surfaces, fixtures and features to a professional standard finish, just like your landlord wants it to be.
Equipped to meet all your requirements
Go Tenancy Cleaning Brunswick Park works with dedicated, highly skilled cleaning professionals, who ensure top quality results on all end of tenancy cleaning jobs, and cancel out the margin for error. We know that landlords and letting agents can get very demanding when it comes to end of tenancy cleaning, this is why we use professional grade cleaning systems and equipment, and apply only industry certified cleaning products and materials for best results and no risk of damage. Our end of tenancy cleaning is reasonably priced.