When you are in the market for the best quality, end of tenancy cleaning services in and around Acton, by all means get in touch with Go Tenancy Cleaning Acton and let us handle your cleaning requirements in the most professional and attentive manner. We provide highly efficient, yet affordable end of tenancy cleaning with guaranteed results.
Our end of tenancy cleaning is genuine value for money and will meet and exceed your landlord's expectations by a mile, as we work with qualified professional cleaners who have the skills and expertise to yield the best possible cleaning results with no risk of damage to delicate surfaces or materials. Our end of tenancy cleaning service will cover the entire property from top to bottom and ensure there are no missed areas or visible signs of cleaning neglect.
Full proeprty cleaning in Acton – W3, W4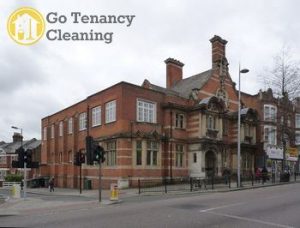 Most of the time, landlords or rental agents can be quite demanding when it comes to end of tenancy cleaning results, but that would be no problem for us, as we know our job inside out and will handle the clean-up with professional precision and efficiency just as expected. Using our professional grade end of tenancy cleaning will give you industry standard results across the property and increase your chances of receiving your rental deposit back from the landlord.
Since you don't have to deal with the property cleaning on your own, you have less to worry about and more free time to do the things you enjoy, like checking out some of Acton's popular shopping, eating spots, and recreation areas. Acton has been a big part of popular culture and moviemaking in the past so there will be some interesting sites to see. In the meantime, our super-efficient and well organised cleaning teams will work their magic on your rental and have everything cleaned and sanitised to a perfect finish.
Naturally, Go Tenancy Cleaning Acton works with professional grade cleaning systems and materials, and only applies industry certified cleaning products as this ensures immaculate results and less resource and water waste. Our cleaners will take the time and effort to clean every inch of the property, including hard to reach, and awkward areas. Special attention will be paid to heavy duty areas of the house like the kitchen, the bathroom and the toilet. We can also carry out your end of tenancy cleaning in accordance to a landlord provided cleaning checklist.