When it comes to professional and highly efficient end of tenancy cleaning then by all means get in touch with the local company of choice Go Tenancy Cleaning Addiscombe and see what professional grade, end of tenancy cleaning is all about. We provide the most efficient and affordable end of tenancy cleaning in and around Addiscombe and we are quite serious about our job.
We work closely with landlords and letting agents and we are well aware of their requirements and expectations. After all, we are here to assist customers in receiving their rental deposit back in full, so what better way than knowing exactly what landlords require of one such service. If necessary we can also perform the end of tenancy cleaning in accordance to a specially prepared cleaning checklist and make sure we have covered all requirements and aspects of the cleaning in the most professional and efficient manner.
Book expert cleaners in Addiscombe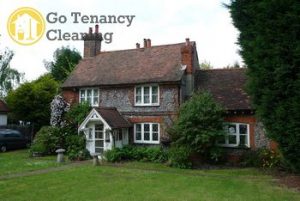 Top quality results are essential for us and our customers, this is why we work with professional grade cleaning systems and equipment, and use only non-toxic, industry certified cleaning products and materials. Using top grade cleaning supplies, not only yields better results in less time, but also reduces water and resource waste. This in turn, allows us to keep our service prices within reasonable limits and accessible by all households.
Top quality results are also achieved by our professional cleaning technicians as they know how to tackle each cleaning task and yield outstanding results without risk of damage to surfaces and materials. Go Tenancy Cleaning Addiscombe works with the best cleaning technicians in the industry as this allows for better results and timely completion of the entire end of tenancy cleaning. Our end of tenancy cleaning service is fully comprehensive and covers the entire property from top to bottom.
Licensed property cleaning in CR0
We will clean all rooms, hallways, and any other area that will be part of the final property inspection. All work is carried out in a well organised and structured manner, and with the least amount of disruption or delay. We have good short notice availability and will be able to accommodate overnight service requests without extra cost or hassle for our customers. We are fully licensed and insured, and work in accordance to all applicable health and safety regulations. End of tenancy cleaning services are available for booking seven days a week with flexible and convenient hours.