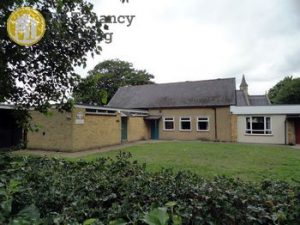 Vacating your current rental and moving to another property can become quite hectic and stressful, as there so many things and issues to deal with and so little time to deal with them all. One of the most important things during this stressful period is to organise a professional end of tenancy cleaning for the current rental. This doesn't have to be a costly, nerve wracking ordeal though, as using specialised end of tenancy cleaning services from Go Tenancy Cleaning Aldborough Hatch is a sure way to make your cleaning woes a thing of the past, and ensure your end of tenancy cleaning is carried out, and completed to a professional standard finish.
We will handle your cleaning requirements in an attentive and highly efficient fashion, and ensure the entire end of tenancy cleaning service is completed within the specified amount of time. There is no room for error when it comes to professional end of tenancy cleaning, landlords know it, and we know that too, and will make sure to cover all cleaning requirements set forth by the agent or the landlord.
Most reliable end of lease cleaning service in Aldborough Hatch, IG2
Usually, agents or landlords will compile a special cleaning checklist which serves as the guidelines for the end of tenancy cleaning, as there are quite a few cleaning chores to take care of. Our cleaning teams are well trained, and quite organised, they will have no trouble working their way through the provided cleaning checklist and handle everything with the right pace and efficiency just as customers expect them too.
Our end of tenancy cleaning service is quite detailed and covers all rooms and areas of the property, it delivers outstanding cleaning results across the house, including in awkward and hard to reach places. We will make sure those heavy duty areas like the kitchen, and the wet rooms are perfectly cleaned and sanitised, as customers need immaculate hygiene where it matters most.
Green cleaning solutions from leading experts in IG2
If you are looking for a not only efficient, but also very eco-friendly end of tenancy cleaning service in Aldborough Hatch IG2, then we are indeed the right choice for you. We will use powerful steam cleaning tools, as well as green chemical free detergents in order to make sure that the service you receive from us not only lives up to your expectations but would be good for the planet as well.
Go Tenancy Cleaning Aldborough Hatch provides you with attentive and affordable end of tenancy cleaning service so you have a little less to worry about, and more free time to do what you like. There are a few nice parks and green open spaces around Aldborough Hatch so make a day of it, and let us deal with the end of tenancy cleaning for you. We provide punctual and reliable week round servicing with convenient booking hours, including Sundays and public holidays.
Located near Barkingside in the London Borough of Redbridge, IG2 Aldborough Hatch is a district with population of some 14 544 people. The area contains a number of really interesting listed buildings such as the Barn at Aldborough House Farm dating from the 1730s, Newbury Park Station Bus Shelter, built in 1949. The area is known for its close links to various scout groups dating from the 1930s to the present too.