Landlords and rental agents can make quite a bit of fuss when it comes to the results and quality of the end of tenancy cleaning service organised by vacating tenants. If you are also a tenant who is about to move out of their current rental and looking to organise a professional end of tenancy cleaning service, then you would need to be serviced by a reliable, experienced and highly efficient company such as ourselves – Go Tenancy Cleaning Aldwych.
We specialise in professional grade end of tenancy cleaning services and guarantee customers outstanding cleaning results minus the usual high cost so common to other service providers. Our end of tenancy cleaning services are genuine value for money and will actually help you get your rental deposit back, unless of course the rental property has sustained damage which cannot be reversed even by professional cleaning methods.
Pro move out cleaning at low rates in WC2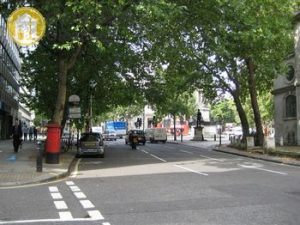 We know what landlords require of a good quality end of tenancy cleaning and have made sure that every job we take is completed to industry standards, and within the specified amount of time. End of tenancy cleaning is usually the last thing tenants do before moving out, which means we have to get everything done within a short space of time. This would be no problem as we work with highly skilled, cleaning professionals who can make a breeze of even the toughest cleaning jobs. They will have the end of tenancy cleaning completed timely and properly.
Our cleaners are trained to work with professional pace and efficiency, and yield the best possible results without risk of damage to surfaces and materials. We don't use any toxic chemicals or harsh solvents and acids which may pose a health risk to our customers.
Hire a cleaning team in Aldwych
Go Tenancy Cleaning Aldwych works with industry certified cleaning products, and professional grade cleaning equipment and materials. This allows for better results and less resource and water waste, also shorter cleaning time. Our end of tenancy cleaning service is fully comprehensive and covers the house from end to end, including all rooms, hallways, and any additional areas which may be part of the final property inspection.
Using our top quality end of tenancy cleaning service will make moving less of an ordeal, it will also give you some extra free time to do as you please or take a stroll through Aldwych and take in the sites around Charing Cross.