If you are looking to vacate your current rental without too much hassle or commotion, then top priority should be given to your end of tenancy cleaning requirements.
Get our assistance to receive your deposit money back
Organising a professional end of tenancy cleaning for the rental, will not only put you in your landlord's good books, but it will also put you a step closer to receiving your rental deposit back in full, provided you have been a respectful, considerate tenant who hasn't left havoc in their wake, and ruins instead of rental. The best way to deal with your end of tenancy cleaning requirements, without having to lift a finger, or pay too much is to get in touch with Go Tenancy Cleaning Cockfosters and let us deal with the situation for you.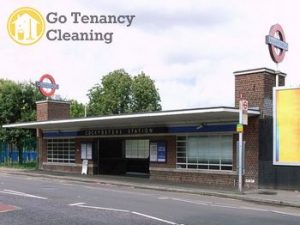 We have been in the game for long enough to know what picky landlords and overly demanding rental agents require of a good quality end of tenancy cleaning, and will do our best into making it happen. In the meantime, you have the opportunity to deal with more important issues concerning your removal, or you can simply go for a stroll and leave our cleaners to it.
Meanwhile the property will be subjected to a thorough and detailed, top to bottom cleaning that doesn't leave anything to chance. We know which rooms and areas will be under lots of scrutiny during the final landlord inspection, therefore we will focus our effort and attention into cleaning these to a perfect finish. If your kitchen and wet rooms are looking a little worse for wear due to sporadic and untimely cleaning efforts, don't worry too much as our expert cleaning teams will have these heavy-duty rooms looking clean and smelling fresh like the day you moved in.
Kitchen and wet rooms will be descaled, sanitised, cleaned and polished from top to bottom, this includes flooring, all surfaces and cabinetry, features, fixtures and appliances, as well as anything else in there that needs cleaning. Believe it or not, Go Tenancy Cleaning Cockfosters won't charge you much for such a comprehensive, highly efficient cleaning service, because we know how to keep our prices within reasonable limits without compromise on quality or efficiency. We service EN4 all week round.