Moving out of your current rental property can be a bit of a nightmare, as there are so many issues to deal with, it is enough to make you dizzy. One problem that you don't have to deal with though is end of tenancy cleaning, as we can assist you with this tedious and time consuming process and ensure the job is handled and completed just as your landlord wants it to be.
Most dedicated sanitation experts in Barkingside
At Go Tenancy Cleaning Barkingside you can find the most efficient and affordable end of tenancy cleaning services at the right price. We will provide each and every one of our customers with attentive and professional, yet cost-effective cleaning that will deliver the promised results without any extra hassles or additional costs for our customers.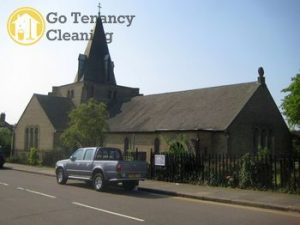 In order to complete your end of tenancy cleaning request within the shortest time possible and with minimum disruption to your schedule, Go Tenancy Cleaning Barkingside works with specially trained, professional cleaners who know their work inside out and will handle each cleaning task to the best of their ability. Working with seasoned, qualified professionals also cancels out the risk of damage to delicate surfaces and materials as our cleaners know how to use their equipment and materials accordingly and yield the best possible results without risking damage or substandard results.
Hire the best IG6 base end of lease cleaning team
Usually, landlord or letting agents provide tenants with a cleaning checklist which serves as the guidelines for the end of tenancy cleaning. If one such list is available, our cleaning teams will be more than capable to work their way through the checklist and ensure all criteria and requirements have been fulfilled, which brings you one step closer to receiving back your rental deposit back in full.
Our end of tenancy cleaning is very thorough and covers all rooms and areas of the property. Every item, piece of furniture and fixture will be dusted, cleaned and polished. Extra cleaning attention will be paid to heavy duty and high traffic areas of the property as they require more cleaning time and effort. The bathroom, the toilet and the kitchen will be perfectly cleaned and sanitised as they will be under lots of scrutiny during the final property inspection.
Exceptional cleaning results are ensured through the use and application of professional grade cleaning systems and equipment, as well as industry approved cleaning products and materials, which are also nontoxic and ecofriendly.