End of tenancy cleaning requirements can indeed be a real nuisance to deal with, but they don't necessarily have to be the costly, nerve racking ordeal most tenants anticipate them to be. The only thing you need to keep in mind when organising your end of tenancy cleaning is that the level of cleaning results will determine whether or not you are eligible to receive your rental deposit back in full.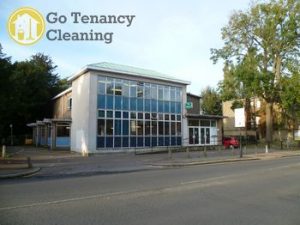 A good quality, professional end of tenancy cleaning is what will get you closer to receiving your money back in full. There are always two sides to every story, and yes, there are picky landlords, and overly demanding rental agents, who will go to some length to invalidate your cleaning efforts, and retain your deposit.
In order to avoid such unpleasant scenarios, all you need to do is get in touch with us – Go Tenancy Cleaning Church End and let us help you deal with the situation effectively. Using our specialised, professional grade end of tenancy cleaning service means your cleaning requirements will be met accordingly, in the most professional and attentive fashion.
Business professionals with vast experience
We have been in the business with professional cleaning for long enough to know what landlords require of a professional end of tenancy cleaning service, which means we have the skills, expertise and know-how to make our customers' end of tenancy cleaning woes a thing of the past. Go Tenancy Cleaning Church End works with the most skilled and dedicated professional cleaners around. Working with the best in the industry means customers will receive top notch cleaning, guaranteed results and no risk of damage to delicate surfaces and materials around the house.
The service is highly comprehensive and leaves nothing to chance. Our punctual and attentive cleaning teams will make sure every square inch of the property is perfectly clean, and ready to pass the final property inspection in flying colours. Our cleaners will go one better and ensure even hard to reach, or out of sight areas are dusted, cleaned and ready for inspection. Heavy duty rooms and high traffic zones like kitchen, wet rooms, hallways and front door areas, as well as the rest of the house will be subjected to thorough, rigorous cleaning with guaranteed results. Our end of tenancy cleaning is comfortably priced and easily accessible.