Renewable sources of energy make headlines in London and the world over. Citizens are concerned about the future of the planet. Curiously enough, Londoners are keen on making money, but they are also inclined to demand that that money comes from credible and ethical sources. It is an understandable decision, and environmentally and socially conscious individuals will soon constitute the bulk of all shoppers, customers and tourists around the world. Bad press about a particular business may quickly put the venture out of the public opinion's good graces.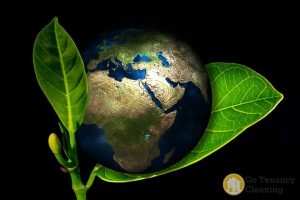 Ensuring the cleanliness of the planet begins with people's everyday acts however. It means that you should take care of the litter that you throw out and possibly separate substances by common classification. Specialist companies also play a big part in maintaining the overall cleanliness of the planet.
Quite commonly, London is buzzing with cleaning services and as the government is stepping up its bid, so are private companies now specialising in a variety of services, including litter and house cleaning. Some companies offer spring-cleaning, which is in line with some of the best and most relaxing practices in the business.
Cleaning the Plastic and More
Cleaning services in future, and not only in London may become more specific. A pressing problem today is the amount of plastic thrown in the world waters. With this in mind, we may need to look past our everyday cleaning worries and try to look at things in perspective. The world is becoming increasingly littered and while our personal efforts every day do add up to something greater, we are still faced with the many downsides of lack of social consciousness with many people.
With this in mind, individuals must act and strive to keep the subtle balance of nature. Londoners' particular proclivity for keeping things in order is just one aspect of the overall solution available to everyone. People will need to pool their efforts to nip all oncoming environmental problems in the bud.
Keeping an Orderly Household First
More specifically, people will need to sort out their homes' messes first. Londoners will keep booking cleaning services, for example, which will become ever more sophisticated. From the introduction of automated robots to carry out the day-to-day tasks in one's household and incinerate the waste.
The carbon footprint of homes will also be accounted for in the latest cleaning operations. Governments will increasingly seek to mitigate the repercussions of waste in the seas and elsewhere. It is quite understandable why everyone is agog at the prospect of cleaning and making an effort to maintain the world a better and hopefully a cleaner place.
It all starts at home and how people maintain their households. Whether you book cleaning services or just throw out things separately, people today have a great chance to influence the outcome on how the world does in future.
Cleaning the planet is not an easy task, but it starts today. You may want to book the cleaning service after all and use this year's springs cleaning as a good starting point.