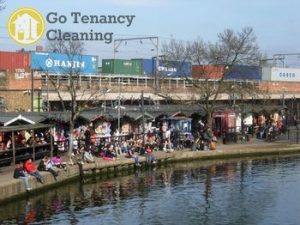 Need to find the most reliable and efficient end of tenancy cleaning service around, but don't feel like paying a pretty penny for it? If so, then you have come to the right place as Go Tenancy Cleaning Camden Town can offer you the most affordable and efficient end of tenancy cleaning available right now. We know that customers who are in the process of vacating their current rental property have to incur numerous costs and expenses during this stressful time, and the last thing they need is to pay extra for end of tenancy cleaning services.
Because of this, our cleaning services are comfortably priced, and easily accessible by all customers. Don't be fooled by our low prices and cost effective servicing though as we don't compromise on quality or efficiency and handle each job with all due care and attention. In other words, having to pay a low service price doesn't mean you will receive low quality end of tenancy cleaning, but quite the opposite actually as you will get higher quality cleaning results, minus the usual hefty price tag.
Great value for your money
In order to reduce our service prices even more, and provide customers with genuine value for money cleaning, we apply highly efficient cleaning techniques, and use professional grade cleaning equipment and materials as this allows for shorter cleaning duration, better results and no risk of damage to surfaces and materials. All this adds up to fewer service costs incurred by our customers.
Being a professional service provider Go Tenancy Cleaning Camden Town will be able to carry out your end of tenancy cleaning in accordance to a landlord provided cleaning checklist. If there is no such checklist available, our expert cleaners will compile their own list of cleaning chores, and ensure your landlord's cleaning requirements have been met in full.
Our end of tenancy cleaning is arguably the most comprehensive and detailed cleaning service you can buy right now, as we leave nothing to chance and clean every square inch of the property to an industry standard finish. No matter how big or how neglected the rental property, our super-efficient, highly skilled cleaning technicians will have the place spanking clean within the specified amount of time, and be out of your way before you know it. We provide flexible week round servicing, with convenient booking hours. Customers can request free of charge, no obligation service quotes.