Moving out of your current rental property? If so, then it is time to think about your end of tenancy cleaning commitments and the best way deal with them. One certain way to get the job done right, avoid paying too much and still cover your landlord's cleaning requirements is to use a specialised end of tenancy cleaning service, organised and provided by us – Go Tenancy Cleaning The Burroughs.
What we can do for you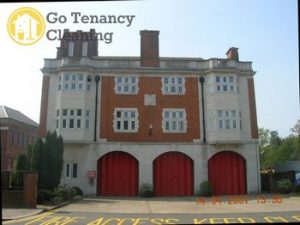 We offer rental customers in the area access to the most professional and highly efficient end of tenancy cleaning services with guaranteed results. We work closely with area based landlords and letting agents which means we know what is expected of a professional grade end of tenancy cleaning service that is worth our customers' time and money. Taking the guesswork out of end of tenancy cleaning is essential, as we need to actually assist customers in receiving their rental deposit back from their landlord without any additional fuss or extra hassles. This is easier said than done some people might say, as landlords and letting agents are out on the prowl, and looking for every suitable opportunity to reject the end of tenancy cleaning, but this would be no problem for us, as we can carry out the end of tenancy cleaning in accordance to a specially compiled cleaning checklist provided by the landlord or the letting agent. This means there will be no margin for error, and all cleaning requirements set forth will be handled accordingly by qualified professionals i.e. us.
Benefits of our The Burroughs NW4 covering service for tenants and landlords
| | |
| --- | --- |
| Tenants | Landlords |
| You will get your rental deposit back | Your property will be in top condition upon being vacated by your tenants |
| You save time from cleaning so that you can concentrate on your move | Your house or apartment will be ready to go on the market right away again |
| No complications of your moving schedule from one more item being added to it | You will not need to worry about cleaning the property, because someone is already taking care of it |
| Our fair prices guarantee your budget will not be strained | By the improved appeal of a freshly professionally cleaned property you increase its value |
Customers can be sure to receive top quality cleaning results and immaculate hygiene where it matters most, in other words our expertly trained cleaning technicians will yield exceptional results in all rooms and areas of the property, including heavy duty rooms like the kitchen, the toilet and the bathroom, as well as high traffic zones like hallways and front door areas. Go Tenancy Cleaning The Burroughs works with seasoned, professional cleaners who have the skills and expertise to carry out, and complete your end of tenancy cleaning with all due care, attention and efficiency.
We will have the entire end of tenancy cleaning completed within the specified amount of time, and with no excess disruption to your daily schedule. If necessary, your end of tenancy cleaning can be scheduled for a suitable time, whether that be early mornings, evenings or weekends, depends on your preferences and availability.]