Clean carpets are a dream of every woman. But having clean carpets all the time is not easy, which is the reason why many people choose not to have them in their homes. But, don't worry, carpets are not too high-maintenance. You can choose a DIY option or hire professionals.
There are few simple but effective ways to make your carpet look great year after year. Check the following list of advice and recommendations and follow them to have great results.
Take your shoes off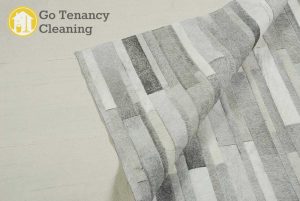 As obvious as it sounds, your shoes can be dirty and you can transfer the dirt, grime and who knows what else from your soles onto your carpet. This is overlooked sometimes, for example, when you have to go inside with your shoes on because you forgot your keys. However, we sometimes forget how important it is not to get the dirt from the outside into our precious home where we sleep, eat, etc. So, take your shoes off at the door and prevent the need to clean your carpet. Also, try not to go bare foot because your feet are never clean completely. At least your feet are covered with natural skin oil we all have. This leaves only residue that attracts dirt particles and give your carpet a dirty look. Sock or slippers are perfect for this problem.
Vacuum once a week
It is recommended that you vacuum your carpets at least once a week. This will ensure that all the dirt particles that have found a place in your carpet are removed. It also prevents its dirty look and early wear of the fibres. In addition, it is recommended that you steam your carpet once a year. It would be the best if you find professionals to do this job for you.
Clean stains immediately
You should clean stains on your carpet the moment the spill occurs. This is because the sooner you clean it, the easier it will be removed. If you leave it and postpone cleaning for later, you might end up with a permanent stain on your carpet. So, remember the next time you spill something, act immediately and save yourself effort and time.
Don't leave cleaning product's residue
When you clean your carpet, make sure you rinse it good because if you leave any residue from the product, it will attract dirt and dust like a magnet and your carpet will get even dirtier. So, pay attention and fully rinse.
Choose the carpet according to our lifestyle
Sometimes it is best to choose the carpet according to your lifestyle, not the one you really want. Perhaps you want a lighter tone, but with small kinds around… Well, be sure there will be spills, stains, food crumps, etc. Perhaps you should choose a more forgiving colour, something darker. Instead of spending all of your time cleaning, choose practical colour and just enjoy it.