Professional cleaning services exist for a reason. They are convenient, they can save you time and help you maintain your home clean and health-friendly. Unfortunately, many people opt for specialised cleaning solutions only when they need a thorough end of tenancy cleaning in Brixton SW2, SW9 or some other London area of which they are about to move out. But licensed cleaners have many other skills and they can help you do day-to-day or week-to-week cleaning chores such as:
Vacuuming floors
Dusting surfaces
Sanitising the bathroom
Wiping windows
And if that still fails to convince to you book a cleaner in the near future, we feel obliged to present you with a list of the top signs which reveal that you need a qualified cleaning technician in your life. Yes, as odd as that may sound to you, sometimes this is exactly what the doctor would prescribe to you.
You get a panic attack every time someone knocks on the door
If the mere thought of having people over to your home for lunch, dinner or even just for a quick cup of tea stresses you maybe you need to have an expert to come and help you out with the cleaning. A dirty home can be embarrassing as it will present you in a very unfavourable light. The good news is that there is an easy solution to that problem.
Your socks are always dirty
Some people do not mind cleaning. In fact, they actually enjoy it. However, even if you sanitise your house on a regular basis, it may still look or feel dirty. A clear sign of that is dirty socks. You change and wash them regularly and yet they are always dirty. Well, the problem may not be in your socks or your washing machine but in your floor or carpet. If you have not had your carpeting deep cleaned for a while or you have not polished your hardwood floor in ages, you should consider calling in a team of well-equipped pros to cross that task off of your to-do list.
You have no spare time
The best thing you can do if you want to have more free time on your hands is to opt for a regular cleaning service. Yes, that will cost you money but it will be a wise investment. For example, businesses use all-around office cleaning services in London instead of forcing their employees to clean and organise their workspace because in that way their team can focus on their own job. Therefore, if you use quality home cleaning services, you will be able to focus on your hobbies, family and yourself because you will buy yourself some extra spare time.
Your home is under a constant attack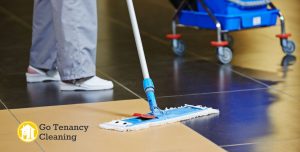 Are you tired of dealing with pest, mould or mildew? Maybe you need to change your cleaning routine. There may be something you are doing wrong. Contact a local sanitisation expert and get an appointment. Sometimes, getting rid of insects and mould does not require a toxic product but a different cleaning technique.