Experts recommend that everyone should take the time to thoroughly clean their home during the spring. It is estimated that more than 70% of all UK households spring clean their homes. However, now many bother to do an autumn cleaning. This is surprising given that often times fall cleaning tends to be even more important than spring cleaning as it:
Helps you prepare your house or flat for the colder months of the year and for the upcoming holiday season
Can encourage you to declutter your wardrobe or some of the rooms in your property
Will keep bacteria, mould and pests away
If you do not have enough spare time on your hands to meticulously sanitise your home this autumn, you can always get in touch with a team of professional cleaners. Most people assume that licensed cleaning firms can provide you only with regular services or with convenient end of tenancy cleaning in Bedford Park W4 or in some other part of London. The truth, however, is that most of these businesses can be relied on for a wide range of cleaning solutions.
Prepare your home for the winter
The best way to stay healthy during the cold months of the year is by getting your annual flu shot, eating your greens and… cleaning your house in the autumn. In winter, we keep our windows closed in an attempt to keep cold temperatures outside. However, the lack of natural ventilation creates a perfect environment for the development of mould, mildew, bacteria and many other things that can weaken our immune system and make us more vulnerable to flu and colds.
Deep cleaning once a year is not enough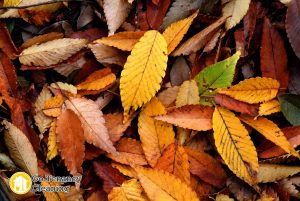 Ask any cleaning expert out there and they will tell you that a home, regardless of its size, style, maintenance and cost, needs to be deep cleaned at least two times a year. Hopefully, you have already indulged into a sanitisation marathon in the spring. Now, it is time for Part 2. Some of the most important tasks you need to take care of include wiping down all the surfaces in your home, carefully vacuuming the floor of every room, cleaning all light fixtures, changing the air-conditioning filters and, above all deep-cleaning your carpets. It is best if you leave the last task to skilled pros who can provide you with a top-notch carpet cleaning service in London.
An excellent excuse to do some decluttering
A thorough cleaning process is always preceded by a careful decluttering. Time to go through your all of your possessions, including your clothes. Now is a great time to make some extra room in your wardrobe for a few new warmer additions to your collection of clothes.
Because you are about to spend more time indoors
When the cold, rain and snow of winter take over, we all like to escape the freezing weather outside by hiding in the comfort and warmth of our homes. We assure you that your winter will be cosier if you properly clean your home prior to its arrival.