Cleaning chores can be annoying, especially when you have to spend your only two free days of the week vacuuming and dusting around the house. We have all had that moment of rebelliousness in which we decide to just stop cleaning for a week. But sooner or later, our strike comes to an end. But what will happen if you never clean your home again? No, we are not encouraging you to do such a thing. Instead, what we are planning to do is to simply answer a hypothetical question that you may have been wondering about during your anti-cleaning rebellious outbursts.
Mould and mildew will take over your bathroom
Why should you even bother cleaning your bathroom? Isn't this part of your home practically washing itself from all the showers you take in it? Unfortunately, you must always pay special attention when you are cleaning your bathroom. All the water and humidity in it will lead to the formation of mould and mildew. Even if you diligently wipe the tiles, mould and mildew will still try to take over your bathroom if you do not clean it with special products and detergents. Mould exposure is a problem you should never take lightly because it can affect your health in many ways that include:
Rashes;
A runny nose or watery eyes;
Cough;
Wheeze;
Asthma attacks;
Fungal infections;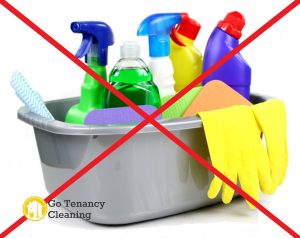 In some more extreme cases, prolonged mold exposure can even result in death.
Pictured: No cleaning
You may develop an allergy
There are different types of indoor allergies that can be unlocked when you live in a home that is not properly cleaned. You or some of the other members of your household may become allergic to dust, the hair of your dog or cat, mould or even cockroaches. If you do not dust your house regularly, it will attract dust mites which can also unlock various allergies in humans. Many of these terrible dust mites live in our carpets which is why reliable carpet cleaning services in London are a must.
Your sheets will become your worst enemy
Sheets have to be changed and washed every week or every two weeks at the most. Even if you shower before you go to sleep or wear pyjamas instead of sleeping naked, for example, your bedding will become oily, greasy and dirty in a matter of days. That too can unlock allergies and it will make you prone to eczema, skin irritations and other conditions.
The fridge will start to rot
Before moving home, some people stop cleaning their old house because they are planning on hiring a team of professionals that can provide them with a thorough end of tenancy cleaning service in Bromley BR1, for instance. What they do not realise, however, is that the pros will not clean up their fridge. This is your job and if you don't wipe this appliance of your yours from time to time and if you always leave leftovers in it for weeks on end, your kitchen will start to stink.
You will have many unwanted pets
Even if your landlord is very strict and requires you to use the assistance of a licensed end of tenancy cleaning company in Childs Hill NW2 or some other part of London, or prohibits you from getting a pet, know that if you stop cleaning, you will get the chance to share a home with many animals such as cockroaches, rodents, ants and etc. We bet you were not hoping to get a visit from such guests.