You have probably heard the saying "My home is my sanctuary." However, if you suffer from an allergy, you may not agree with that. No matter how comfortable and pretty your house is, it is filled with various allergy triggers such as:
Dust mites;
Pollen;
Cockroaches;
Mould;
If you have a pet like a cat or a dog, you can also add animal hair to that list.
The only sure way to reduce the allergens in your home, is by cleaning it thoroughly. Those of you, who are planning to soon move into a new house, must make sure that the previous occupant of the property has used professional cleaning services before moving out such as Go Tenancy Cleaning's budget-friendly end of tenancy cleaning in Addington CR0. Otherwise, your allergy symptoms will become extreme soon after you move into your new "sanctuary."
Stick to a regular cleaning routine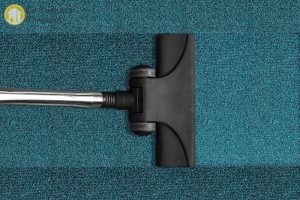 The most important cleaning rule which you should remember if you have an allergy is to clean as regularly as possible. Allergy suffers need to sanitise their home twice as meticulously and twice as regularly. To make that task a little more bearable, it is best if you do one cleaning chore every day. Also, sweep less and vacuum more. A vacuum cleaner is a much more effective cleaning tool than the good old broom. Vacuum clean your home at least two times a week. Don't forget to change your bedding once every week and to vacuum your mattress every month. In that way, your allergies won't bother you in your sleep.
Declare war to dust
Even if you do not suffer from a dust allergy, if your home is regularly covered in it, you will become more prone to developing such a condition in the future. Therefore, no matter whether you suffer from an allergy or not, dust the surfaces in your house every week. In addition to that, gently vacuum clean your curtains at least once a month. They collect a lot of dust and, despite that, not many people remember to clean them.
Another effective anti-dust cleaning trick is to simply get rid of some of the clutter in your home. Clutter acts like a dust magnet. Plus, the more organised and neat your house is, the easier it will be for you to keep it clean.
Make your home less allergy-friendly
Carpets are a great hiding spot for pollens, dust and various other allergens. That is why you will be better off without them. If, however, you really love your carpeting you should at least rely on professional carpet cleaning in London every few months.
Also, consider making a new habit – taking off your shoes at the door. This will make your cleaning routine and your life in general, so much easier. Also, it will help you to gain more control over your allergy.
When the time comes to move out of your current home, don't forget to leave the property in a good condition by using comprehensive end of tenancy cleaning service in Canning Town E16, for example. In that way, you will help the future occupants to stay away from allergies.