The London Borough of Bromley is the largest in greater London and one of its major metropolitan centres. The area is well-connected and easily reached by train, which is one of the reasons for being a favourite shopping destination for Londoners who are looking for a relaxed and quiet setting. Bromley may not be the most popular tourist area of London but it does have plenty of attractions to see and activities to do.
Being the biggest of London's boroughs and covering fifty-nine square miles, there is certainly plenty to do and see in the London Borough of Bromley, including:
Bromley Charter Market
Down House
Crystal Palace Park
The Glades
Church House Gardens, etc.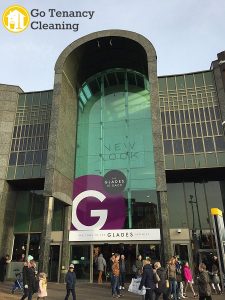 Apart from being one of the greenest London Boroughs, Bromley is also known for outstanding EOT cleaning services, such as first-class end of tenancy cleaning service in Bromley Common BR3. So if you're planning to move and need to clean your property before moving out, you can have peace of mind knowing the best industry professionals are at your service. And now, let's explore some of the top places and things one should not miss when in Bromley.
Pictured: The Glades, Bromley town centre
Chislehurst is no ordinary suburb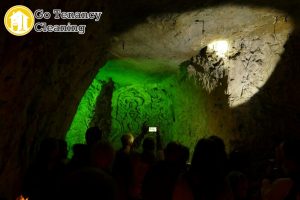 Chislehurst is fighting the dreadfulness of the modern world with its rusticity and its woods, grassland, scenic parks, heathland, eccentric caves, country walks and other. One of the most popular tourist attractions in the UK and the most significant landmark of Bromley are the Chislehurst Caves. These man-made caves date all the way back to the thirteenth century. They were used as chalk and flint mines, as a munitions storage site in World War I, but also as a filming location and a concert venue where artists such as David Bowie, Pink Floyd and Jimi Hendrix performed. This part of Bromley has an amazing history where you can easily book the most reliable end of tenancy cleaning in Chislehurst BR7.
Pictured: The Chislehurst Caves
Churchill Theatre
Churchill Theatre is the centre of culture in Bromley, built in the style of European opera houses. From live concerts to plays, everyone can enjoy a show after their own heart. There is also a bar at the theatre where you can have a drink or dine. Nearby, there is also the Beckenham Theatre Centre with just 47 seats that puts on about ten fringe performances a year. This small theatre has a unique charm and delights visitors as soon as they enter. If you're moving and need an affordable end of tenancy cleaning in Beckenham BR3, SE20, rest assured you will get the service you expect.
Down House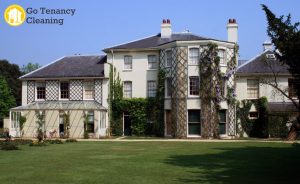 Down House used to be a real home to Charles Darwin, who wrote On the Origin of Species. He lived there from 1842 until his death in 1882. Walk in the footsteps of one of the most famous scientists by visiting his house that has been preserved as it was when it was the Darwin family home. It is open daily from April to the end of October. If you're visiting from November to March, you can visit Down House on weekends only. And finally, book the most efficient end of tenancy cleaning service in Chelsfield BR6 nearby.
Pictured: Down House, Downe, Kent
Biggin Hill Memorial Museum
Biggin Hill is recognised for many things, including for being home to the Biggin Hill Memorial Museum. This is the perfect place to visit if you want to learn more about the borough's history connected to World War II. Here you can find exhibits dedicated to the Few who defended London in the Battle of Britain and other exceptional objects. In addition, the Museum also offers to its visitors other spots to see and check out, including the St George's RAF Chapel of Remembrance and gardens, shop and café. Nevertheless, apart from visiting Britain's most famous fighter station, you can also find licensed end of tenancy cleaning in Biggin Hill TN16 that will help you get your deposit back.
Crystal Palace Park
Crystal Palace Park is one of the most important parks in Britain with a very rich history. It was first created as a location for the enlarged Crystal Palace of the Great Exhibition in 1851. The park attracted people who were looking for beautiful places to marvel where they can also learn. Today, it still serves its purpose; to impress and educate. Here you can see children's farm and a maze, model dinosaurs dating back to the Victorian age and many other splendid sights.