We live in the so called Generation "Rent" – more people than ever opt for long term renting instead of buying their own properties, being houses of flats. We are not here to discuss the reasons for this phenomena – they are quite a few and complex, to be honest – but rather to provide you with a quick and useful guide as to the things to ask and be on the lookout for before you sign the contract for your lease.
Do your homework and you will not be sorry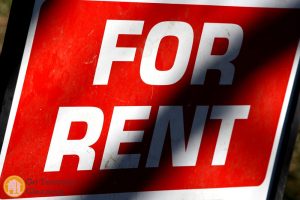 While you still need to really like the property – its location, size, the amount of money you will be spending on it and so on and so forth, you should not rush immediately to renting the first thing you like. Do your research. In this case, the government is taking very good care of you, because they have composed a very comprehensive checklist for renting that explores in-depth every aspect of the process. Here are some of the most vital things that you should ask your landlord before you decide that their property is the truly right choice for you:
Deposit protection – every landlord should put the deposit money in a government protected scheme, and if yours do not, there is something fishy about their operation.
How long the tenancy would be? Even though most tenancies nowadays are six or twelve months, more and more people are renting for a longer period – and more and more landlords are actually happier to give a guarantee for up to 7 years of tenancy.
Are children/pets/smoking allowed on the premises? You should be well acquainted with the requirements and rules on the property. Other things that you should be informed about may include what the recycling policy in the building is, or whether or not you are allowed to keep a bike inside,
Usually it is the tenant who pays the council tax, the water, gas and electricity bills, but there can be instances in which the landlord is taking care of those. In any situation, it will be much better to ask in advance in order to be sure.
Fixtures and fittings, decorations and wall paint – you will be quite unlikely to be able to change those once you move in, so you really need to make sure that you like those you have throughout the property at the current moment.
And one important point for when you are moving out
Have in mind that all contracts will stipulate an end of tenancy cleaning must be carried out as a condition for the return of your security deposit. You can hire a professional end of tenancy cleaning service in London, or do the job on your own – unless the contract clearly says it must be a licensed firm to do the job.
Cleaning before moving out can be a tough job so if you have that option, it is always better to delegate the task to professionals who will handle it the way it is supposed to be handled.