Moving homes is a serious business and it should be approached in this fashion. If you are looking for a stress-free way to conduct your domestic relocation, you need to consider a few factors and get several tasks done well before your moving date. The three most important items on your list should be, as follows:
Finding the right place and making sure it is ready to receive you
Take care of the end of tenancy cleaning
Be ready to battle the post-removal depression
You will rarely see those things mentioned on lists with tips for moving homes, but the truth is that you cannot hope for a stress-free moving day unless you take care of them. Let's go into some detail about those.
You do not have to just like your new house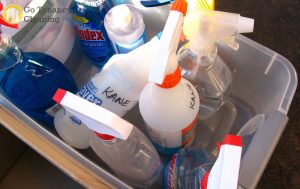 We know that in the middle of the preparations for moving out – sorting out things with your landlord, finding a moving company and so on and so forth, you will put the conditions at your new place last. This would be especially true if you do not actually have to do serious repairs and home improvements. This will lead to the risk of finding out that some of the utilities – water, electricity, gas, or heating – are disconnected or there is no internet when you arrive. You may have to wait for up to two weeks for the providers to show up if you call them on your moving day, which can be particularly unpleasant. In order to avoid such unwanted surprises, just make the arrangements in advance.
Get your security deposit back
Fortunately, the UK has some very strict regulations when it comes to protecting the rights of tenants. But no matter how favourable the law is, you still need to get a few things taken care of if you want to receive a refund on your rental deposit. The most important among those is to make the arrangements for your end of tenancy cleaning. Reliable moving out cleaning services in Bounds Green are easy to find. Licensed end of tenancy cleaners in Brentford and other places across the map of Greater London are in abundance. Even if your contractor does not specifically stipulate that you need to hire professional cleaners for the job, it might be a good idea to buy yourself peace of mind by doing so.
Bad mood can always occur
No matter how it sounds, post-removal depression is a real thing. Statistics show that nearly a third of all people who go through a domestic relocation suffer from it on some level or another. So, be prepared to be gloomy and to do what is necessary. Popular and effective ways to battle post-removal depression include throwing a house removal party, going away on a much-deserved trip for a couple of days after the whole deal is over, and just staying close to your family and friends. Your loved ones can definitely help you a lot in this respect.