Havering is one of London's Outer Boroughs. As a result, it is mainly suburban in character. Although it has a population of nearly 240,000 people, Havering is among the tiniest London boroughs in terms of territory. It spans over a little over of 43 square miles, which makes it the second smallest borough of the English capital. At first sight, Havering can hardly impress anyone. That is why the newly-rising popularity of the borough among tourists is quite surprising and unusual… or is it really.
Tourists' new favourite spot in London
Over the past couple of years, the Borough of Havering miraculously managed to increase the number of its visitors by the staggering 161%. Needless to say, that is incredibly unusual for an outer London Borough like this one. The town of Romford alone now attracts around 250,000 tourists every year. So, how come such a small and hard to access part of London end up on the radar of so many travellers and visitors of the city?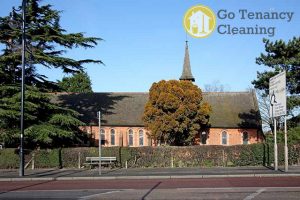 Believe it or not, Havering has a lot to offer to tourists these days. As a start, it is filled with an extensive selection of cultural sights. That is mainly due to its location. The borough sits right between London and Essex. In fact, it the past most of it was part of the county of Essex. In ancient times, it was home to a few Roman settlements, the remains of which can still be seen in some of Havering's districts. Collier Row RM5, in particular, is one of the hotspots in the borough when it comes to Roman-related archaeological findings.
Unlike London's city centre, Havering is not overcrowded and busy, which is yet another characteristic of the borough that tourists seem to appreciate. There is no sign of the noise and bustle that is typical of the capital's heart. There are only massive open spaces and beautiful conservation areas scattered all over Havering. So, visitors can easily spilt their time in the area between sightseeing and long walks in the park.
Compared to London's most visited districts, like Belgravia, Covent Garden, Trafalgar Square and Southbank, the areas located on Havering's territory offer much more affordable options for accommodation for travellers. The borough itself has one of the lowest costs of living in London which is a great plus for young tourists.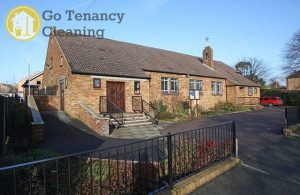 Despite all of the advantages that Havering has to offer, it still seems to leave most Londoners unimpressed. There are two main reasons for that. The first is that it is too far from central London. Getting efficient end of tenancy cleaning services in Ardleigh Green RM11, for example, would be hard, because it is more than 15 miles away from Charing Cross. In addition to that, districts like Chase Cross RM5 are not connected to the National Rail or the London tube, which makes commuting from the borough quite difficult and long. Nevertheless, if you rely on your personal vehicle to get around the capital and you are looking for a more affordable home, you may consider moving to Havering. The borough has a number of outstanding schools and you can easily get access to competitively priced pre-tenancy cleaning services in Chase Cross RM5 and other parts of Havering.
A wide range of attractions
There are two key museums in the borough which definitely deserve to be visited – Havering Museum and Upminster Tithe Barn Museum of Nostalgia. The former of them is entirely dedicated to the history of Havering's districts. Although it was opened less than a decade ago, the museum has already managed to become one of the borough's main attractions. Upminster Tithe Barn Museum of Nostalgia, on the other hand, showcases various unusual agricultural and household items from the past which can rarely be seen today.
Havering is also rich in historic buildings. Among them are Rainham Hall and Upminster Windmill. Both are Grade II listed and stand out with their unique architectural styles. Also, since the borough is close to London's green belt, it is rich in green open spaces and parks like:
Rafael Park
Harrow Lodge Park
Bedfords Park
Hylands Park
Belhus Woods Park
Cottons Park
Lodge Farm Park
If you ever happen to visit the borough, you may easily be tempted to stay. When that is the case, make sure you contact a reliable team of professional cleaners in Havering.