Barnet is London's second largest borough, also known as the second friendliest borough in London. Famous for 32,000 trees of all shapes and sizes lining its streets, including the "Totteridge Yew", seven nature reserves, the Royal Air Force Museum, high-performing schools and other, the Borough of Barnet is a real gem that has so much to offer both to those looking for housing and top quality end of tenancy cleaning services in Brunswick Park N11, for example, or top places to see during their visit. Some of the best places to see are across these areas:
Chipping Barnet
Brent Cross
Arkley
Burnt Oak, and
The Burroughs
Pictured: Hendon Town Hall, The Burroughs, London
Where to eat?
There are plenty of great eating places across the borough, but perhaps the best restaurant serving authentic Japanese food is Tosa located in East Finchley. Not only you can find some of the finest and most reputable end of tenancy cleaning services in The Burroughs NW4, this area also boasts another Japanese restaurant called Jin Sushi. For those who prefer traditional food, head to Chipping Barnet or Totteridge where you can find a myriad of excellent and cosy gastropubs.
It's time for a drink
What is the best pub in the Borough of Barnet? Well, this is a hard one. If you have to choose one, let it be The Gate, a typical British pub that along with a regular menu also offers a festive menu. Located in Arkley, this cosy independent pub with open fires and a beer garden also serves tasty dishes. However, Arkley is not only known for fantastic pubs, but you can also find an affordable end of tenancy cleaning in Arkley EN5, NW7. Another pub worth mentioning is the Claddagh Ring in Hendon, an authentic Irish pub that offers live sports streams, great bands, tasty food and a wide selection of different drinks.
Where to catch a movie?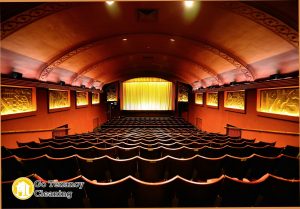 One of the oldest cinemas in the UK is the Phoenix cinema located in East Finchley. Here you can enjoy a fantastic ambience reflected in 1930's art deco panels, the original 1910 barrel-vaulted ceiling, a big screen and a new café-bar with a balcony added after restoration in 2010. From the latest blockbusters to plays and live opera steaming, this cinema will provide you with a pleasant experience and a new dimension of movie watching.
Pictured: The Phoenix Cinema, East Finchley
What about museums?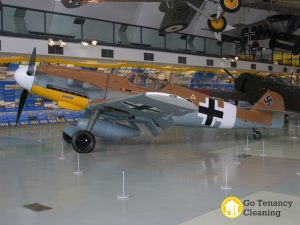 As mention above, you cannot miss the Royal Air Force Museum in Hendon. Visitors have a chance to explore the fascinating history of the RAF and in just one day learn so much about the area's history, aviation and warfare. Over 70 aircraft are on display for all visitors. In case you are travelling through Chipping Barnet, also known as High Barnet, don't miss to make a stop at the Barnet Museum. It has a large collection of objects, photographs, documents and books that celebrate Barnet's heritage. Also, if you are planning to move to this part of the borough, rest assured you won't break a sweat when finding a certified end of tenancy cleaning in Chipping Barnet EN5.
Pictured: The Royal Air Force Museum
Where to get some superb fish?
Burnt Oak has its unique charm. Known for risk-free end of tenancy cleaning services in Burnt Oak HA8, Barnet Burnt Oak Leisure Centre and other amenities, this area is probably best known for the Burnt Oak Fish Market at 63 Burnt Oak Broadway. Every day, fishmongers sell fresh and cheap fish, making the high street vibrant and dynamic. So, you know where to head to when in pursuit of fresh fish fillets.
A green place where you can chill
If you are looking for a quiet spot to relax after a busy week, take a long walk or play tennis perhaps, Victoria Park is an ideal place you need. It is the park where Charles Dickens wrote part of Martin Chuzzlewit. It has beautiful gardens and trees, playgrounds, tennis courts, a clubhouse, a café and other attractive nooks and crannies for all nature lovers. This park is an ideal place to energize after a stressful removal. Don't forget to hire the most efficient end of tenancy cleaning services in Brent Cross NW2, NW4, for example, as you take some time to relax in a Green Flag awarded Victoria Park.