Deep in the heart of London's famous East End, there is a dynamic, loud, busy and colourful borough known for its high buildings, a diverse population, traditional markets and sophisticated offices. Here are a few interesting facts about the amazing London Borough of Tower Hamlets.
Basic info
Tower Hamlets lies to the east of the City of London and north of the River Thames and it includes redeveloped Canary Wharf and West India Docks. In the south, there are some of the tallest buildings in London on the Isle of Dogs. It has a population of 272,890, with dominant Muslim and British Bangladeshi population. According to the latest study, the borough has the highest rate of unemployment, child poverty and pay inequality than all other London boroughs. Even so, Tower Hamlets manages to keep its charm and provide a rich cultural life, brilliant eateries and bars, a good number of excellent schools and several historic and modern landmarks, including: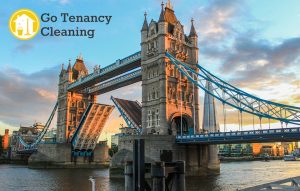 Victoria Park
Museum of London Docklands
Canary Wharf
Poplar Baths
Pictured: Tower Bridge
If you are planning to move to Tower Hamlets, make sure you hire licensed end of tenancy cleaning services in Blackwall E14, for example, that will sanitise your place as you explore some of the above-mentioned hot spots of this vibrant borough.
Canary Wharf and its shiny structures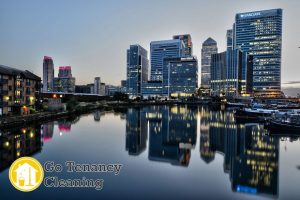 Canary Wharf is a commercial estate and one of the main financial centres of the United Kingdom, with some of the tallest buildings in Europe. Once the vacant docks, today Canary Wharf is a major business sector with many international corporations, which also offers many interesting places to visit. From movie theatres, museums, markets, farms and gardens, this area of Tower Hamlets has something for everyone.
Pictured: Canary Wharf
If you're in the mood for the latest blockbuster or some educational independent film, Everyman Cinema will meet your needs. You can also visit Billingsgate Market, the largest wholesale fish market in London. Canary Wharf Shopping Centre offers an unforgettable shopping experience with over 300 shops, restaurants, bars and other. The area is also known for offering an abundance of high-quality end of tenancy cleaning services in Canary Wharf E14, which means that you won't have problems finding one for yourself.
Peaceful but engaging Bethnal Green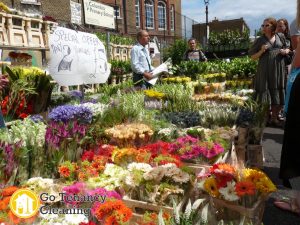 If you stroll down to the Columbia Road Flower Market on Sunday, you will have an opportunity to soak up all the aromas of captivating flowers of one of the largest weekly garden markets in Bethnal Green. If you would like to explore country life in the middle of a city, rest assured that Spitalfields City Farm will live up to your expectations. Bethnal Green is far from glamour and bustle, but it sure does have plenty to offer to its residents and visitors. Bethnal Green Gardens, lovely public gardens with a well-known war memorial, the Stairway to Heaven, is also worth mentioning. And finally, you will not have to break a sweat to find affordable end of tenancy cleaning services in Bethnal Green E2. You can look forward to spending time in this quiet but captivating part of Tower Hamlets as professional cleaners make your place speckles.
Pictured: The Columbia Road Flower Market
Bow – a mix of old and modern
Another part of London Borough of Tower Hamlets that is worth mentioning is Bow, a bustling suburb that offers the thriving business/village combination lifestyle and a lot of places of interest. The Victoria and Albert Museum of Childhood, situated near the Bethnal Green station, offers a national collection of childhood items, some dating back to the Victorian era. If you want to learn more about the history of the place, visit the Three Mills Island.
The Queen Elizabeth Olympic Park always offers something new to explore to its visitors, but Victoria Park is definitely a green oasis in the smog of the city you will want to visit as much as possible if you are planning to move to Bow. And don't worry about the availability of trustworthy end of tenancy cleaning services in Bow E3; there are plenty of options for you to choose from.
Now that you have learned a few useful things about several areas of the gorgeous London Borough of Tower Hamlets, perhaps it is time that you visit some of them and explore all its beauties.