The London Borough of Brent is perhaps located at the most attractive place in Greater London. This explains why the area is a magnet to many people looking for a new place to live. It really has it all as its districts contain market places, malls, stadiums and a plenty of pubs and restaurants. Even though Brent has high levels of child poverty there are some businesses which are flourishing. Top class removal services are often sought out in the area codes of NW, HA and W as people constantly look to move their households or offices. Another interesting thing about the borough of Brent is that recycling is compulsory. Even though the recycling rates are high (25%), the administration of the borough aims at improving them through a so called green box collection scheme. Brent has 21 Electoral wards but we will take a look into four of the most distinguished districts it has.
Living in Alperton can be pretty convenient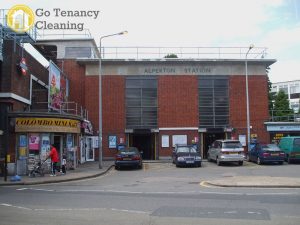 Alperton is among the areas in the London Borough of Brent which is a pretty nice place to live in. it is not large and doesn't have big loud areas. Instead you can see the Middlesex House and Grand Union Apartments right by the canal. The canal is of course called Grand Union Canal. These buildings are fairly attractive to new residents and there is a tendency for people to constantly look for reliable end of tenancy cleaning in Alperton. The HA0 area is also known for housing one of the largest minority groups on the country. There are almost as many Asians (43%) as there are White people (44%). Transportation in Alperton is pretty well-developed as there are many rail and Underground stations – Alperton Station, Stonebridge Park Station, Wembley Park Station and some others. The towpath to the Grand Union Canal has been present in a number of TV shows across the UK.
Brent Park is by far not the biggest area in Brent. However it has a few things worth mentioning. While there are some famous stores such as IKEA, Tesco and McDonald's which are useful to the local residents, there is one more landmark that beats all of them. This is the Neasden Temple. The full name of this Hindu temple is BAPS Shri Swaminarayan Mandir. This structure is truly breathtaking and what is most interesting about it is the fact that it has been built entirely by using conventional methods and materials. It is also present in the Guiness World Records book as it is the largest Hindu temple outside India. The interior is just as beautiful as the exterior and we can only imagine how tough it would be if someone had to move things from inside. The furnishing is expensive and only top class NW10 removal companies will be able to deal with such a challenge.
Brondesbury has interesting things to offer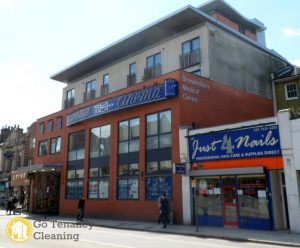 Brondesbury is considered an affluent area of the London Borough of Brent. In fact it is also part of the London Borough of Camden as the district is located right between the two. Charing Cross is not far at all. It lies only 4 miles to the south east of Brondesbury. Even though the area is pretty central it is not among the most expensive ones to live in. This allows for many young people to settle there and start their families. The urban and mostly residential character of the area means that if you are in need of trustworthy Brondesbury cleaning services you will not need to look for long. With the coming of the railway during the middle of the 19th century the population increased dramatically and a Jewish community was formed there.
If you are looking to visit some interesting Afro-Caribbean pubs in Brent then visit the district of Church End, NW10. It is also known as Church Road in case you encounter it written down like that. Locally the most popular landmark is Church End Estate which ironically is not part of the area. The Estate is considered to be in Willesden which is a neighbouring district. Church End is thought to have started it existence in the 16th century. The settlement was built around the St. Mary's Church. As of 2016 there is a new regeneration plan in place.